Hospital for Special Surgery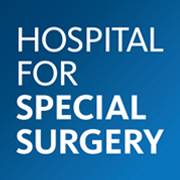 RheumatoidArthritis.net and Hospital for Special Surgery (HSS) have established a joint partnership in an effort to help increase awareness of and provide information about rheumatoid arthritis to the community. This partnership allows us to provide a platform that supports interaction between patients and healthcare providers including physicians and other medical experts.
Hospital for Special Surgery, located in New York City, is ranked #3 in the nation for Rheumatology by U.S. News & World Report. The mission of HSS is to provide the highest quality patient care, improve mobility, and enhance the quality of life for all and to advance the science of orthopedic surgery, rheumatology, and their related disciplines through research and education. More information on HSS can be found on their website.