RA in America 2014
What is the impact of Rheumatoid Arthritis in America? The RA in America 2014 study was conducted last summer to learn more about RA sufferers' symptoms, other health conditions, and quality of life, as well as awareness and experience with current treatments on the market.
Respondents were recruited from the RheumatoidArthritis.net community. 4,717 individuals started the study and 3,561 qualified individuals completed the study.
Data analysis used a p<0.05 for determining statistical significance; denoted by "significantly" throughout the findings.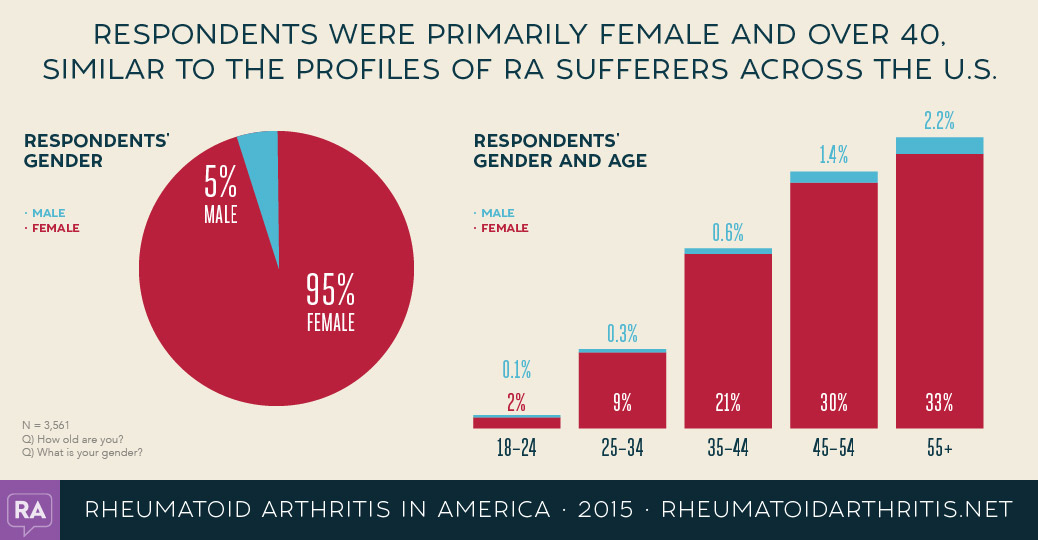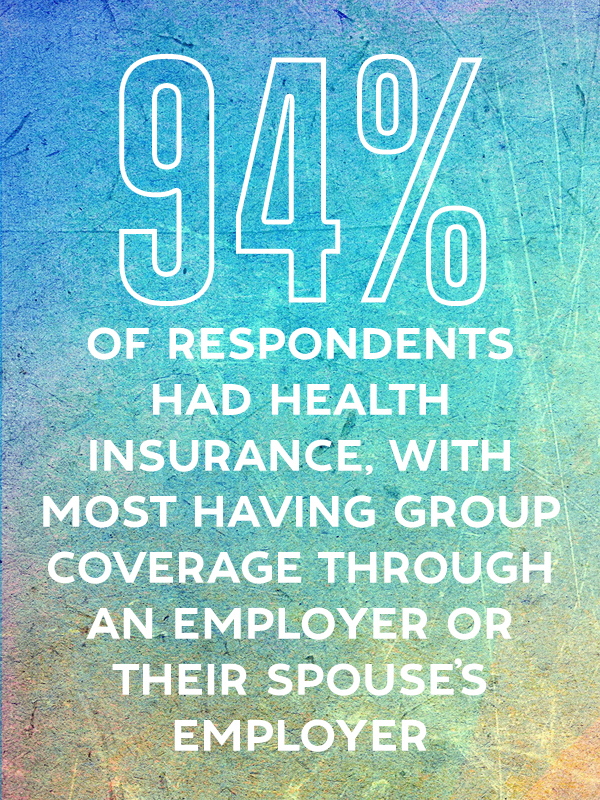 A majority of respondents were female, which is consistent with current epidemiology data for RA (The prevalence of RA among women is approximately double that in men). A majority of respondents were 45+ years of age, also consistent with the general RA population.