6 Tips for Better Sleep
Although not technically a symptom of the disease, many people with RA have trouble with sleep. Some people have trouble falling asleep, while others have trouble staying asleep. Some even have trouble with both!
Mariah shares tips for better sleep when living with rheumatoid arthritis.
View Mariah's original post here.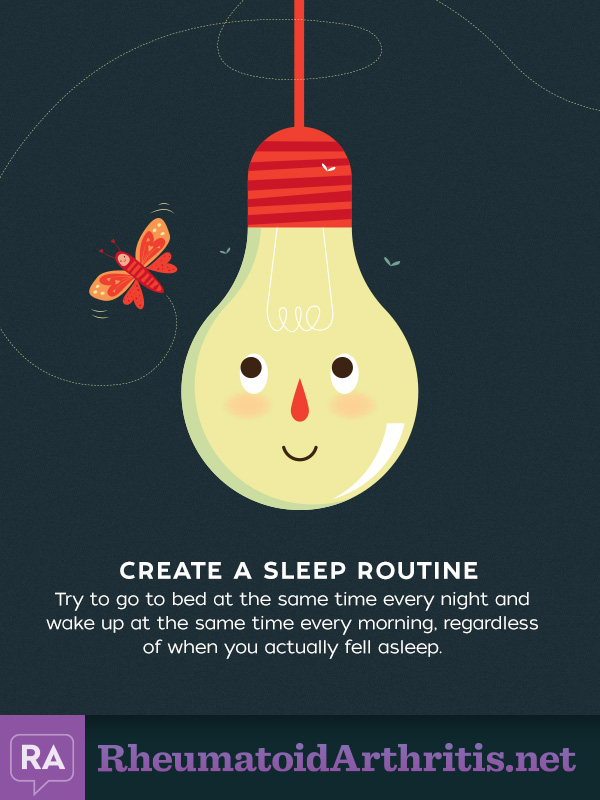 Poll
Do RA symptoms affect your sleep?
Poll
Have you found that changes in diet affect your RA symptoms?
Poll
Have you tried any of the following? (check all that apply)
Poll
What resting activities do you partake in during a flare (check all that apply)?
Poll
Have you been to a pain management doctor or clinic?
Poll
Right now, what RA tips would most be helpful for you?