I Resolve to Not Start Another RA Drug This Year – Oops, That Resolution is Already Shot!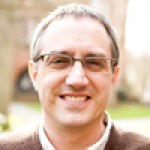 By Andrew Lumpe, PhD

·

January 11, 2016
Many RA patients receive an excellent response from their RA treatments. But a substantial portion of us, perhaps as many as 30%, struggle to find effective treatments. Roth and Finckh (2009) found that 20-40% of RA patients failed to respond to the popular TNF inhibitors. In one recently published study in China, only 25% of patients achieved remission status (Lu, Li, Zhao, & Li, 2013).1 Such cases are called "refractory" or resistant to treatment. According to Webster's Medical Dictionary,
"Refractory disease is defined as failure to attain a predefined target, which is now accepted to be remission or, at least, a low disease activity state." 2
I seem to be such a refractory case and have even been labeled as such by my rheumatologist. I've been on 15 different RA medications since being diagnosed in early 2009 (see list below). After two and a half years on Rituxan, its efficacy wore off this summer. That, along with serious infections, was enough for my rheumatologist to recommend switching medications once again. Over the past few years we've talked about my running out of choices. One of the last options was the newer oral kinase inhibitor Xeljanz which I started taking last Autumn.
A medical diary kept on my phone demonstrated that migraines began immediately (like the first night) upon taking Xeljanz and continued every day until I stopped. My rheumatologist recommended stopping taking it for a while. The pattern repeated itself immediately when I started taking it again. Migraines got so bad that my neurologist gave me dihydroergotamine (DHE)3 injections in an attempt to halt the pattern. For anyone who's dealt with chronic migraines, facing untreated RA seems to be a more acceptable, yet damaging choice. Adding insult to injury, stomach pain increased to the point where I was doubled over in pain and was within minutes of running to the emergency room. Given past experiences, my medicine cabinet is always stocked with antacids and proton pump inhibitors like Prilosec for quick use. All these side effects ceased when Xeljanz was stopped. Thus, this medicine made it to "been there, done that" list.
I'm running out of options but don't want to give up. The last option not yet tried was a biological response modifier called Kineret (Anakinra).4 It is a large protein made via recombinant DNA technology and works by acting on an interleukin 1 (IL-1) pathway involved in inflammatory processes. Kineret is self-injected subcutaneously every day. The possible side effects are typical of many RA drugs and include increased risk of infections and headaches (the bane of my medication life!).
So we'll see how this 16th RA medication works. If it's not efficacious or causes intolerable side effects, my rheumatologist indicated that there are some newer medications recently approved for psoriatic arthritis, Ustekimumab and apremilast5, that she might try as an off-label option.
My experience, while maybe not the norm for a large portion of RA patients, is common enough to spur researchers into continuing looking for new treatments and ultimately, a cure. According to Polido-Pereira, Vieira-Sousa, and Fonseca (2011),
"During the last decade we have experienced exciting developments regarding the approval of new treatment options but few patients are reaching sustained remission and refractory patients continue to be a problem. Thus, it is critical to understand how clinicians can decrease the risk of refractoriness by closely monitoring disease activity, using well defined and accepted composite measures, and by early and optimized use of DMARDs, including biologics." [6]
My RA Medications Since Being Diagnosed in January 2009
| | | |
| --- | --- | --- |
| RA Medication | Duration | Reason for Stopping |
| Sulphasalazine oral | 1 week | Allergic reaction – hives |
| Methotrexate oral and self-injection | 2 years | Triggered migraines |
| Enbrel self-injection | 5 months | Lack of efficacy |
| Meloxicam (Mobic) oral | 3 weeks | Gastritis |
| Salsalate oral | 3 weeks | Gastritis |
| Cimzia self-injection | 5 months | Lack of efficacy |
| Humira self-injection | 1.5 years | Reduced efficacy over time |
| Orencia infusion | 1 year | Reduced efficacy over time |
| Imuran (azathioprine) oral | 5 months | Gastric pain, nausea |
| Leflunomide (Arava) oral | 5 months | Gastric pain, nausea, diarrhea |
| Actemra (tocilizumab) infusion | 5 months | Raised cholesterol and triglycerides |
| Remicade (Infliximab) infusion | 6 months | Triggered migraines |
| CellCept (mycophenolate mofetil) oral | 6 months | Gastric pain, nausea |
| Rituxan infusion | 2.5 years | Reduced efficacy over time, recurrent and serious infections |
| Xeljanz oral | 3 months | Triggered migraines, Gastric pain |