The Arthritis National Research Foundation (ANRF)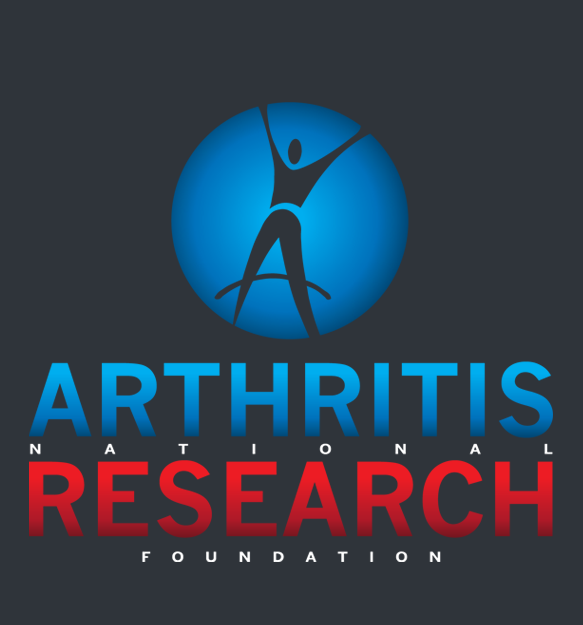 This is the second article in a series about non-profit organizations devoted to rheumatoid arthritis. This time the focus is on the Arthritis National Research Foundation (ANRF). This unique organization is a top rated charity by Charity Navigator1for fiscal management, transparency, and accountability. Below is an interview with Derek Belisle, the Marketing Director of the ANRF.
What is the main goal of the Arthritis National Research Foundation?
To cure arthritis through research. At the Arthritis National Research Foundation, we focus only on research. The young, brilliant scientists with novel research ideas funded by ANRF move the science closer to better, more targeted treatments and cures.
 What is the history and why was it founded?
Originally founded in 1952 to fund arthritis research, ANRF refocused its efforts in 1970 and began making research grants to young scientists working in California universities and research institutions. In 1996, ANRF began to expand its outreach to award research grants nationwide. The Scientific Advisory Board of world-renowned physician-scientists was established in 1998, and has guided ANRF to its current level of funding $100,000 research grants for 10-15 scientists each year.
Who serves in leadership and advisory capacities?
An all-volunteer board of directors, comprised of individuals from all occupations and walks of life, each with a passion for funding arthritis research, oversees and guides the management of the organization.
The all-volunteer Scientific Advisory Board is comprised of physicians and research scientists at the top of their fields of study, including rheumatology and immunology. Several members are past presidents of the American College of Rheumatology.
The Advisory Board, also all-volunteer and representing many different professions, including human resources and accounting, donate their skills to help guide the management and direction of ANRF.
With three full-time staff members, the executive director, marketing director and marketing specialist, overhead costs are kept low with 91 cents of very dollar donated directed to research programs.
What are some of the activities of the organization?
Our funding is focused on research and furthering the science that will lead to better treatments and cures. We have several programs to support that goal and raise public awareness about the need for arthritis research:
Racing for a Cure is any race, anytime, anywhere. Walkers, runners, swimmers, cyclists and triathletes compete using cure arthritis-branded jerseys to raise awareness about the prevalence of arthritis in adults and kids and the critical need for research to give them a better life.
Once a year, we have an invitation-only, completely underwritten event, "Meet the Scientists." When our Scientific Advisory Board meets to discuss the grant applications for that year, we hold this meet-and-greet reception the evening before. Guests meet the world-renowned members of this board and a number of ANRF's young grant recipients.
LPGA player and ANRF board member, Kristy McPherson, meets with juvenile arthritis kids and their parents at several stops on the tour each season. This is a personal opportunity for these kids to interact with a professional golfer who overcame her own form of juvenile arthritis, called Still's Disease, to reach the pinnacle in the golfing world. This upcoming season she will be joined by fellow LPGA golfer, Mallory Blackwelder who is an ANRF Cure Arthritis Ambassador and a RA patient.
Internally, our social media outlets, YouTube channel, blog stories and website provide up-to-date information about the arthritis community and the researchers and research results.
How can people get involved in ANRF's work?
Do you have an extensive network of friends, supporters and colleagues? You may be eligible to be designated as a "Cure Arthritis Ambassador" for ANRF, sharing our message about the importance of arthritis research everywhere you go.
Walk, run, swim or cycle – any race, anywhere, anytime – that's the credo of ANRF's "Racing for a Cure" program. It's not a specific race, it's every race event. You'll wear the CureArthritis.org jersey to create awareness and, if you have a heart for fund raising, we will set up a fund raising page for you. Then, simply send the link to your email list and you'll be helping support arthritis research financially, too!
Buy an "Action Pak" on the CureArthritis.org website to show your support through tee-shirts, bracelets, stickers and pins.
Wear your blue "CureArthritis.org" bracelet wherever you travel, take a photo and we'll share it with the world.
You can "Like" us on Facebook, re-tweet our Twitter posts, share our messages through your own family and friends via social media.
Has arthritis affected you or a loved one personally? Write about it and we'll post it on our blog and social media outlets.
Many supporters have developed their own fund raising events and donated the proceeds to ANRF. Or, they've designated a portion of the sales of their business to arthritis research.
How are donations used?
ANRF's focus is research, so 91 cents of every dollar is for research programs. This year, we funded 12 researchers at nonprofit research institutions across the U.S. with grants of nearly $1.2 million.
Tell about some of the most exciting recent work of the organization?
The following describes the work of three of this year's top grant recipients:
Resident Cells Targeted for New RA Treatment
Beatrice Bartok, MD, is a second-year grant recipient from the University of California, San Diego
Damage in joints of patients with rheumatoid arthritis (RA) is induced by the patient's immune system attacking its own joint tissues. However, a portion of this damage is caused by "resident" normal cells in the joint that have become altered during and after the immune attack. The altered resident cells undergo abnormal growth and healing which results in scarring, disfigurement and joint immobilization.
Studying joint tissue from human RA patients and mice, Dr. Bartok has discovered how the normal joint cells become altered by the immune attack. Her important findings can lead to the development of new methods to block this destructive cellular response. This can lead to new drugs and treatments to prevent and stop the progressive destruction of joint tissues in RA patients.
Neutrophils: Potential Target for Preventing RA
Junxia Wang, MD, PhD, is a second-year ANRF grant recipient from Brigham & Women's Hospital, a Harvard Medical School affiliate in Boston, MA
Neutrophils are white blood cells which are important for the body's defense against infectious agents. However, these same cells enter the joint in rheumatoid arthritis in large numbers and over time cause swelling, pain and tissue damage.
Dr. Wang has identified the mechanism of how neutrophils leave the blood stream and migrate into joint tissues. These are important findings for blocking the migration of neutrophils into the joint can prevent the onset of the disease and stop tissue damage. These results can lead to new methods to prevent and control RA and other forms of inflammatory arthritis.
Gut Bacteria May Initiate Autoimmune Diseases
Martin Kriegel, MD, PhD, is a second-year ANRF grant recipient from Yale University in New Haven, CT
Antiphospholipid syndrome (APS) is a serious autoimmune clotting disorder in which the immune system mistakenly attacks a self-protein in the blood. The "auto antibodies" that attack self molecules in blood are found in certain patients with rheumatoid arthritis, lupus and other autoimmune diseases. When the auto antibodies react with self molecules they form clots in the blood stream that can lodge in tissues causing stroke, heart attack and death. What induces the patient's immune system to react against these self molecules is not known.
Dr. Kriegel has found that certain bacteria living in the digestive tract of patients with APS trick the immune system to react against the self molecules. These are important findings for they reveal 1) how this disease starts which may serve as a model of how other types of autoimmune disease can start and, 2) how to diagnose, prevent and stop the progression of this particular disease.
What makes the Foundation unique?
Our focus makes us unique. We believe research is the key to a cure. We provide research grants to emerging scientists who have a novel idea, but no funds to hire an assistant or move their idea forward. It is a pivotal time in their research careers – typically this is the career stage when ideas "outside the box" of conventional thinking are generate. ANRF helps nurture this fertile period and enables these newer scientists to test their theories. One may hold the key to a cure.
Check out our website to see how well we are performing when we were reviewed by an independent panel of world-renowned scientists.
How can someone get one of those nifty blue wristbands that say "Cure Arthritis.org?"
Easy! Just visit CureArthritis.org/bracelet and you can order bracelets right from that page!
This article represents the opinions, thoughts, and experiences of the author; none of this content has been paid for by any advertiser. The RheumatoidArthritis.net team does not recommend or endorse any products or treatments discussed herein. Learn more about how we maintain editorial integrity
here
.

Community Poll
Do you or someone you know have gout? (Select all the apply)