Raising awareness about RA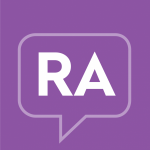 By Editorial Team

·

May 16, 2017
The month of May is recognized as National Arthritis Awareness Month by the Arthritis Foundation, and through this initiative the Foundation seeks to share information and increase awareness about Arthritis in the US. While Arthritis Awareness Month is inclusive of various types of arthritis, we've heard a variety of sentiments from our community members when it comes to the role of rheumatoid arthritis in this awareness initiative.
Some community members look at this as an opportunity to increase awareness about Rheumatoid Arthritis and some have said that the month of May is time to "raise awareness for me and all the RA warriors." However, many other members of our community have expressed concerns that grouping RA under the umbrella term "Arthritis" is misleading, and in turn leads to more myths and misconceptions about this condition. Some even feel that changing the name from "Rheumatoid Arthritis" to "Rheumatoid Disease" would help differentiate RA from osteoarthritis. We've heard say that arthritis is just a symptom of RA, and that RA is more than just joint pain. While the RA community understands how complex it is to live with RA every day, this disease is commonly misunderstood by others.
Last year, September was recognized as the first ever Rheumatic Disease Awareness Month by the American College of Rheumatology. Our community was thrilled with having a month to focus on the awareness on specific rheumatic conditions, and we at RheumatoidArthritis.net recognize this as another great opportunity to spread awareness for RA.
RA is a condition fraught with many misconceptions, making awareness efforts doubly important. Of course, awareness efforts go beyond a designated awareness day or month or week! So we'd like to ask you to share your feedback with us in the poll below. the experts, we want to learn from you in an effort to spread awareness about RA in the most effective manner.
We'd also like to thank you for being a part of our community!