RA in America – RA In The Workplace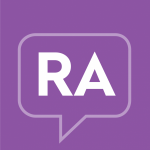 By Editorial Team

·

July 26, 2015
When surveying RA patients, it's not surprising that 94% indicate they are unable to do as much as they used to due to their RA. The impact of RA is seen across all aspects of patients' lives, from their relationships with loved ones to their work and career.
The online RA in America 2014 survey gathered insights from 3,561 individuals diagnosed with rheumatoid arthritis. The study not only asked individuals about their symptoms and diagnosis journey, it also examined the impact on quality of life.
44% of those surveyed were employed full or part time and 21% retired early or have limited their work schedule by choice. Of those who were currently employed, 60% felt that their employers understand RA at least somewhat and 77% cited that RA impacts their ability to work.
Among those currently feeling the impact of RA at work, fatigue and pain have the greatest impact.
92% are tired at work
84% cite that pain affects their ability to work
Half find that physical limitations affect their ability to work
1/4 are taking too many sick days
Of those who retired early or limited their work schedule by choice, pain and physical limitations were more prevalent than fatigue:
85% found that pain affected their ability to work
3/4 indicated that physical limitations affected their ability work
68% were tired at work
36% took too many sick days
Reflecting back, 17% of these individuals felt that both their employers and supervisors were not understanding of the challenges they faced in the workplace.
Whether it is going into a workday or time with family, RA patients face both physical and mental barriers. 29% of those surveyed are embarrassed about having RA, and almost half are constantly worried that they will disappoint others due to their RA.
When having flare-ups, 31% of individuals blame themselves and 1/4 feel that others also blame them.
A majority of RA patients feel that others don't believe their RA symptoms are severe. In trying to educate those in their lives about RA and the impact, many of RA's aspects are found to be difficult to explain to others. Fatigue being the most difficult (78%), followed by RA's impact on daily living (72%) and pain (68%).
The impact of RA goes well beyond the obvious (or even not so obvious) symptoms. How has RA impacted your work or career? Please share in the comments below.