The RA Pregnancy Chronicles: The Birth of My Second Baby
The RA Pregnancy Chronicles is a series of posts that share my experiences being pregnant while living with RA. This post was written six weeks after the birth of my second baby.
My second baby – another boy – has finally been born!
While most people prepare for the birth of a baby for about nine months, or perhaps a bit longer if you count the time it takes to conceive, I have been preparing the arrival of my second baby boy for much longer.
Because my husband and I knew we wanted kids as soon we got married, I stopped taking methotrexate about six months before our wedding. Though I continued with the Enbrel injections during this time, unfortunately it was never enough to fully control my RA on its own. So in the months leading up to our wedding, and during the time it took us to conceive our first son, I dealt with the constant aches and pains of RA that was not fully under control. But it was all worth it when we welcomed our first son in May 2012!
However, because we knew we wanted our son to have a sibling close in age, I never went back on the methotrexate after my first pregnancy. It just didn't make sense to spend months waiting to the methotrexate to start being effective only to have to spend months weaning off it again. So I kept managing my life with partially treated RA, fighting aches and pains daily, so that our family could have the chance to continue growing. To limit the overall amount of time I spent off my meds, we started trying for our second baby as soon as our first turned one. Unfortunately, it took almost eight months to conceive the second time, which only increased the total amount of time I have been dealing with untreated RA.
While I did have a little bit of remission from my RA during my first pregnancy, I was not so lucky with my second. After surviving wicked morning sickness, which lasted well beyond the first trimester and required the use of medication to keep me from losing too much weight, my RA symptoms continued to get worse and worse as my second pregnancy progressed. Finally, at the beginning of my third trimester, I made the difficult decision to go back on Enbrel while pregnant.
The Enbrel certainly helped me get through my daily life while pregnant and caring for our toddler, but it still wasn't enough to keep my RA under control. I began having a lot of difficulty with my joints – particularly my hands and my hips. The pain in my hips was so intense that I began to reconsider my desire to try for a VBAC (vaginal birth after cesarean, as my first baby was breech and required a C-section). I was considering a VBAC because it had the possibility of an easier recovery than abdominal surgery – but if I damaged my already painful hips in the process of labor or pushing, what would I have accomplished?
In the end I opted for another scheduled C-section, and my second baby boy was born on July 29, 2014. He was 7 pounds, 5 ounces and 20 inches long. The surgery went really well and my recovery has been fairly quick. Our first son is adjusting to his role as a big brother beautifully and overall our family is extremely happy. Though mommy and daddy could sure use a little more sleep!
Unfortunately, despite the fact that I am still taking the Enbrel while nursing my son (a topic I will return to in a future post), I am already struggling with RA pain. The pain has been particularly bad in my hands and wrists and, as you can probably imagine, hand pain is not easy to deal with while caring for a newborn. It hurts to hold his head at my breast to nurse. It hurts to change 50 diapers a day. And I could smack whoever decided to put those teeny tiny snaps all over baby clothes! For now I've added a small dose of prednisone to my treatment in order to try to extend breastfeeding another month or two. But, ultimately, I know my breastfeeding days are numbered. It is time for me to go back on the methotrexate because at this point I have been living with partially treated RA for four years.
Though I must say it has been totally worth it for my two beautiful boys.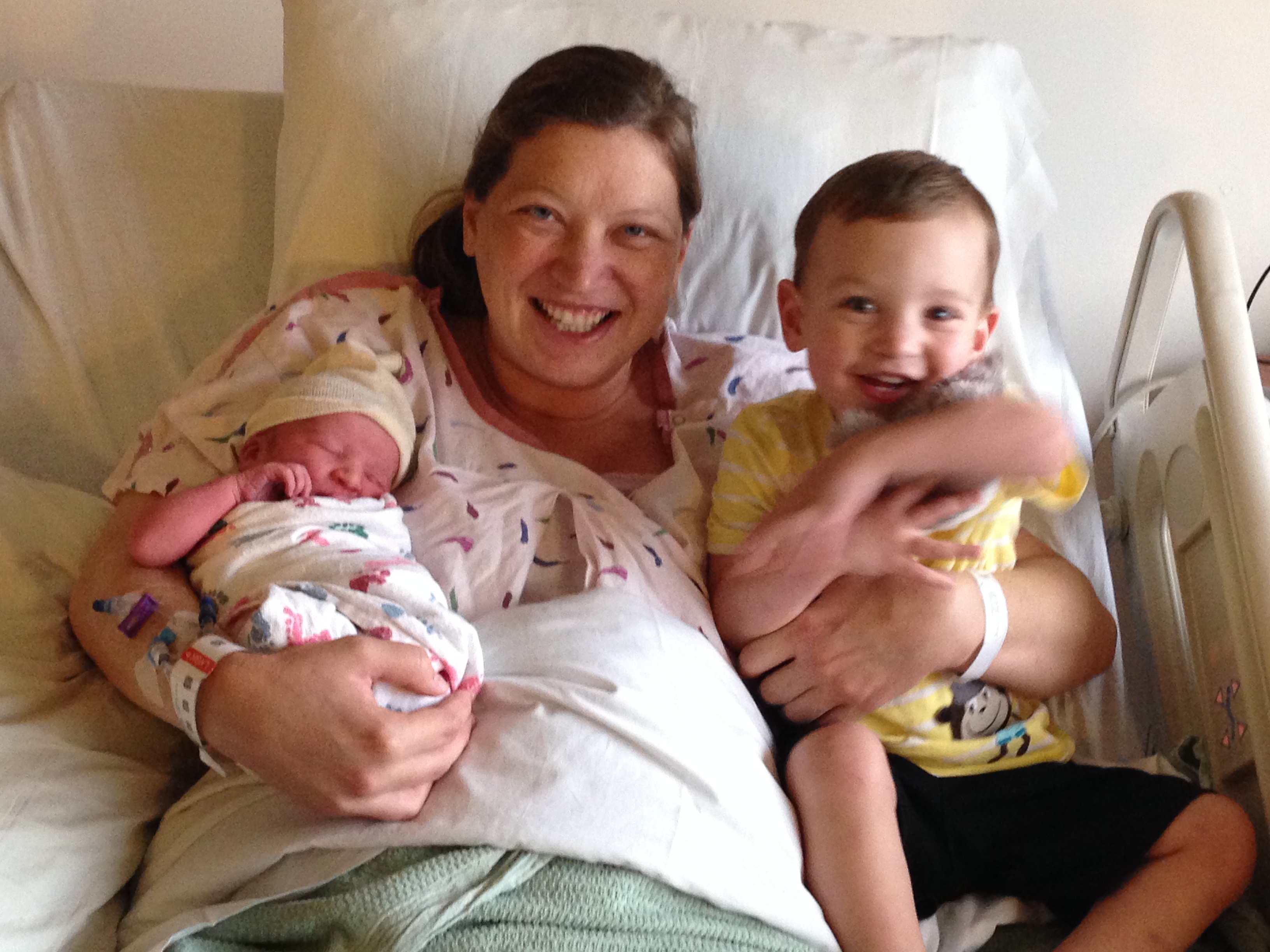 This article represents the opinions, thoughts, and experiences of the author; none of this content has been paid for by any advertiser. The RheumatoidArthritis.net team does not recommend or endorse any products or treatments discussed herein. Learn more about how we maintain editorial integrity
here
.

Community Poll
How does your pet support your RA journey?