The Benefits of Advocacy
When I'm not feeling my best, it can be really difficult to find the energy I need to advocate for myself – let alone advocating for other patients. But I have learned that there are some benefits to getting involved in advocacy efforts, both for other patients and for myself.
A few months ago, my rheumatologist and I made the difficult decision to switch biologics. With a baby and toddler to take care of, the prospect of embarking on the long process of trial and error to find a new treatment was extremely overwhelming. I didn't know how I would take care of my kids while I was feeling so poorly. And what if the new medication didn't work? So when I got a phone call about an advocacy opportunity from Seth's 50 State Network, a grassroots advocacy organization comprised of patients, I almost didn't answer. I honestly didn't think I had room in my life for anything else. But, juggling a baby on one achy hip, I did pick up the phone.
The advocacy manager explained that there was a bill being considered in the Colorado state legislature that would affect patients like me. Many of us living with RA (and other chronic illnesses) currently rely on biologic medications. These biologic medications have very unique, complex molecular structures made from living cells, which are not easily replicated. Right now scientists and pharmaceutical companies are working to develop biosimilar versions of many biologic medications. The bill in question concerned how the state of Colorado will regulate biosimilars when they do eventually come to market.
Importantly, the bill required pharmacies to notify patients and their doctors if a biosimilar is substituted for the biologic the doctor prescribed. The notification requirement is particularly important so that patients can have the information they need to make the best possible decisions about their healthcare. Unfortunately, there were several large pharmaceutical companies and pharmacist groups lobbying hard to remove the notification requirement. The advocacy manager told me that they really needed a patient's voice to help get the bill passed. I agreed to help.
Being involved in this issue turned out to be quite a whirlwind. First, I agreed to offer my testimony in front of the Colorado Senate Health & Human Services Committee. I shared my story, including how I had to take a biologic medication during my last pregnancy. I explained how important it was for me to know exactly what medication I actually received at the pharmacy, as it would have impacted both me and my unborn son. And, since I was actively in the process of trying new biologic medications, I explained the importance of knowing what medication I received in case of adverse reactions. In the end, the Senate Committee passed the bill with the notification requirement intact.
As the bill moved on to the House, I shared my perspective in a series of interviews as the issue picked up steam. First, I was interviewed on camera for a CBS Denver story. Then I was quoted in USA Today, the LA Times, the Denver Business Journal, and the International Business Times. It felt a little bit crazy that these huge media outlets were interested in what I had to say, but it made me feel proud to be speaking for the patients whose lives would actually be affected by the outcome of this legislation.
Then, as the bill moved on to the House, I met with several members of the House Health, Insurance, and Environment Committee to share my perspective. These meetings were a great opportunity to meet the Representatives, share my story a bit more informally, and answer any questions. I also formally testified in front of the House Committee. Again I felt proud to be there, representing the voice of the patient against many who were lobbying against the bill.
When you are up against huge pharmaceutical companies, not every advocacy story has a happy ending – but this one does! The House passed the bill and then the Governor signed the bill into law! I was able to attend the signing ceremony and shake the Governor's hand. This legislation serves to open up access to newer, less expensive medications for patients in Colorado, while also protecting our safety and right to be informed and control our own treatment decisions. Patient advocates – including me! – worked hard to make sure the notification requirement made it into the final version of the law.
This experience has really demonstrated the benefits of advocacy to me. Not only did I help pass a law that will help all patients in the state of Colorado, I also helped myself keep moving forward with a feeling of optimistic purpose. Because right in the middle of all this advocacy work, I also had my first Rituxan infusion. But instead of feeling nervous that the medication wouldn't work, I found myself feeling hopeful – and ready to fight to feel better.
If you are interested in getting involved, please visit Seth's 50 State Network to learn how you can experience the benefits of advocacy!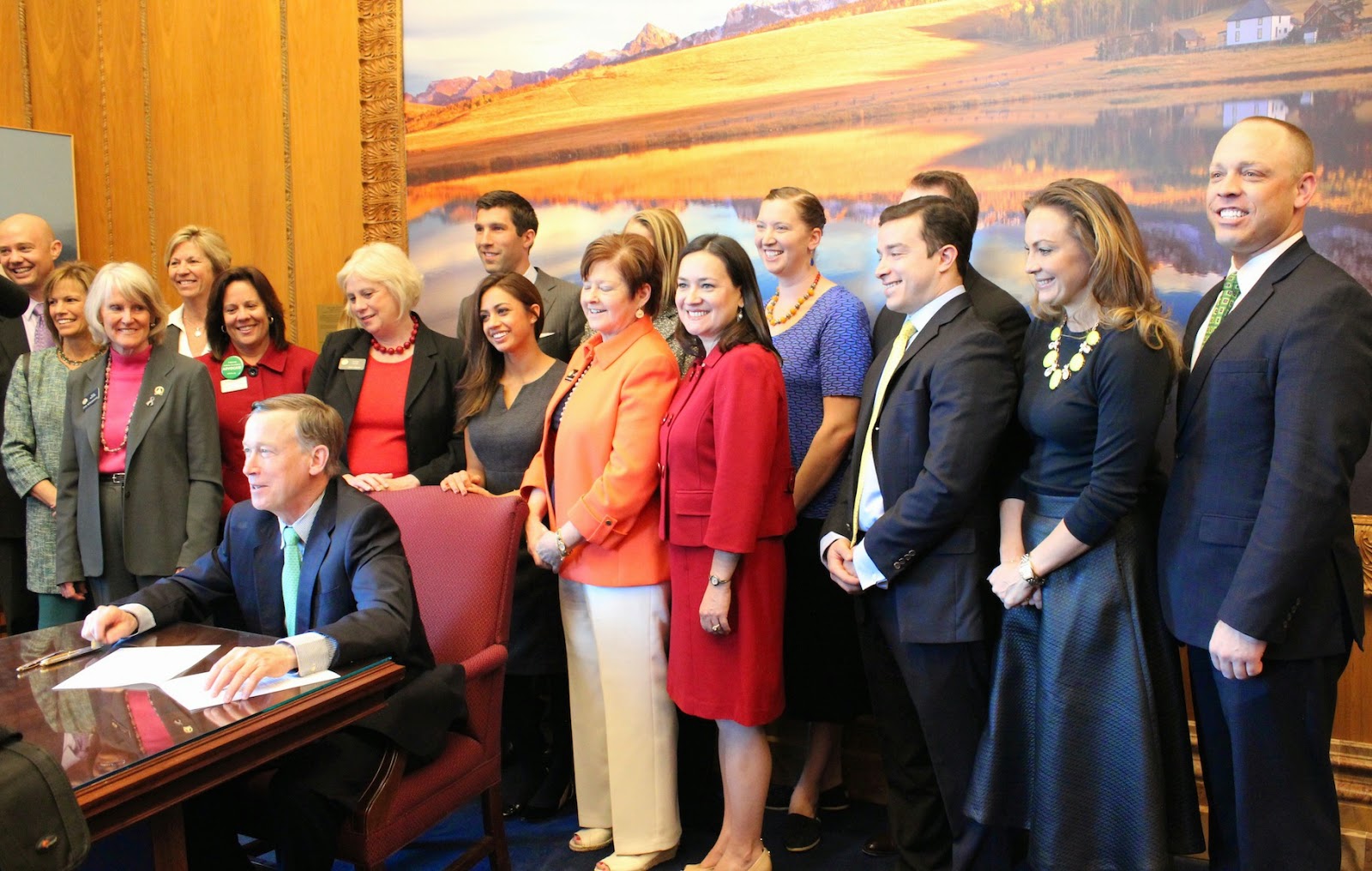 This article represents the opinions, thoughts, and experiences of the author; none of this content has been paid for by any advertiser. The RheumatoidArthritis.net team does not recommend or endorse any products or treatments discussed herein. Learn more about how we maintain editorial integrity
here
.

Community Poll
How does your pet support your RA journey?