8 Things Not to Say to Someone Living with RA
Confusion about the different types of arthritis, who is affected, and how it impacts their daily lives can often lead people to make well-meaning but ill-informed comments.
Mariah shares a list of eight things not to say to someone living with rheumatoid arthritis – and some facts you can offer in response if someone says these things to you.
View Mariah's original post here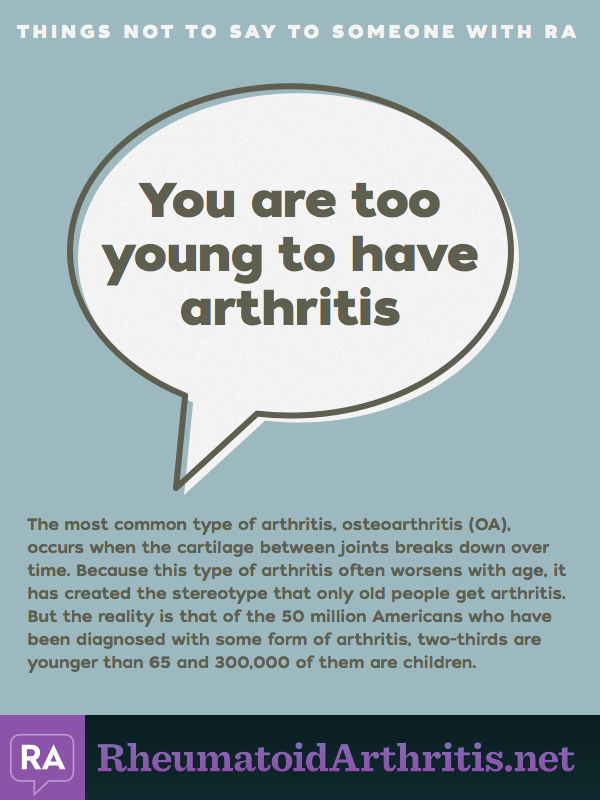 Community Poll
Have you taken our Rheumatoid Arthritis In America survey?