8 Things Not to Say to Someone Living with RA
Confusion about the different types of arthritis, who is affected, and how it impacts their daily lives can often lead people to make well-meaning but ill-informed comments.
Mariah shares a list of eight things not to say to someone living with rheumatoid arthritis – and some facts you can offer in response if someone says these things to you.
View Mariah's original post here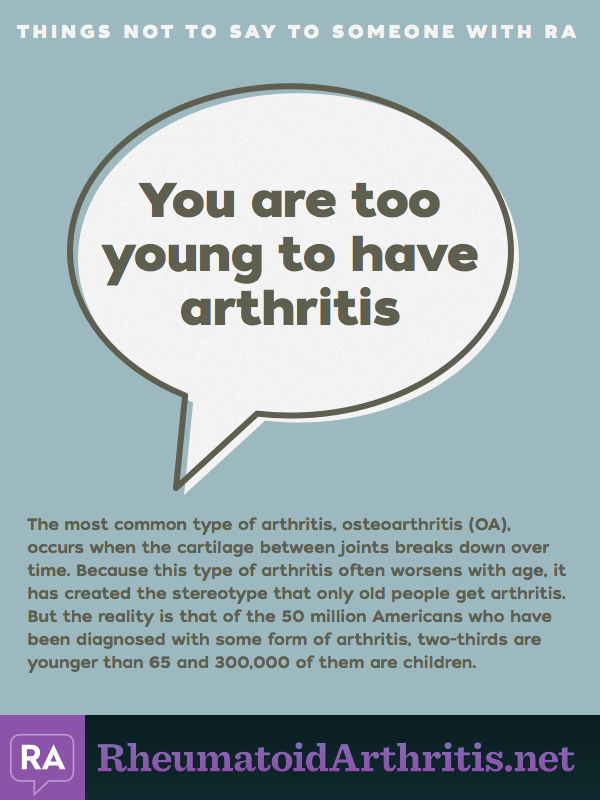 Poll
At what age did you first experience RA-related symptoms
Poll
At what age were you diagnosed with RA?
Poll
Do people ever say \"but you look so good\"?
Poll
Does having RA make it harder to cook at home?
Poll
Have you tried any of the following? (check all that apply)
Poll
How many treatments have you tried for your RA?
Poll
Have you tried a disease-modifying drug before?
Poll
How frequently on average do you experience flares?
Poll
Right now, what RA tips would most be helpful for you?