Six Tips to Support Doctor-Patient Relationships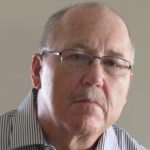 By Lawrence 'rick' Phillips

·

September 13, 2019
I have wondered why some of us have excellent relationships with our doctors, and others find them not helpful, pushy or, even worse, uncaring. All human interactions are at least a two-part interaction. For the doctor-patient relationship, I believe there are six things we can control that will help this interaction to be smooth and productive.
Tips to support doctor-patient relationsips
Follow through on what you agreed on at the last meeting or admit we did not know at the beginning.
Doctors are our consultants. We hire them for their expertise. They advise and we must either reject or follow through with their advice. But they cannot know we are not following the plan unless we say so.
It has been my experience that following these six general rules will improve interactions with our doctors. It will allow us to focus on what is important to us and not all the junk that gets in the way of a positive outcome. I know sometimes I get frustrated with my doctors but, when I do, I ask myself which of these points I need to address. Usually, I can improve one or more to help my situation.
This article represents the opinions, thoughts, and experiences of the author; none of this content has been paid for by any advertiser. The RheumatoidArthritis.net team does not recommend or endorse any products or treatments discussed herein. Learn more about how we maintain editorial integrity here.