How to Know When to Change Medications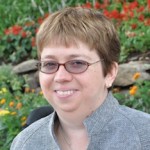 By Kelly Mack

·

November 13, 2018
It's a tricky art to figure out when to change medications for rheumatoid arthritis. To be honest, I have probably leaned too conservatively toward not changing quick enough when a drug has stopped working for me. I've always given too much time between changes because I want to really be certain. While some folks change more quickly and have tried more drugs, I'm not convinced that fast is the best answer either. Rather, I think we need to aim for a calculated middle point.
Switching RA medications
Consider various factors before deciding
From my experience, there are a number of factors that patients need to weigh when considering their treatment options and when to make a change. It isn't just, "this isn't working" but requires digging a little deeper to make the best decision.
Trying a new RA medication
Unfortunately, we never know if a medication will work unless we try. And the drugs for treating RA often require a length of time before we feel an impact on our RA symptoms. Spending the time waiting while we struggle with our health is frustrating, but it cannot yet be avoided.
Making the best decision for yourself
While everyone has to make decisions about treatment that best suit them, I feel like I need to give a drug at least three to six months before I know the impact and can make a decision about staying the course or changing. There's a lot to consider beyond just "is it working".
What do others think about when weighing a medication change?
This article represents the opinions, thoughts, and experiences of the author; none of this content has been paid for by any advertiser. The RheumatoidArthritis.net team does not recommend or endorse any products or treatments discussed herein. Learn more about how we maintain editorial integrity here.