National Arthritis Awareness Month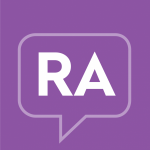 By Editorial Team

·

May 1, 2015
Welcome to National Arthritis Awareness Month. Here at RheumatoidArthritis.net, we want to take time every single day this month to help our community raise awareness about rheumatoid arthritis. To that end, we will be sharing one important fact per day about the condition. To help spread awareness, please feel free to share, tweet, and/or comment on any or all of these 31 topics.
Today – the first day of Arthritis Awareness month – we are sharing this list in its entirety. Be sure to keep an eye out for the post of the day on Facebook and Twitter as a simple way to spread the word!
Please feel free to share via Facebook, Twitter, or any other way in which you are moved to share. Thank you for participating in arthritis awareness month with RheumatoidArthritis.net!