Results From The "RA in America" 2013 Survey Now Available!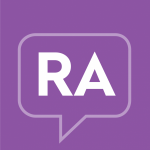 By Editorial Team

·

August 28, 2013
The detailed results from the "RA in America 2013" survey are now available here on the site. We conducted this survey was earlier this year and it covered a broad array of topics impacting people with RA. The survey was taken by 1,055 respondents making it one of the largest of its kind conducted with RA patients in the United States.
The in-depth results are presented in a number of sections and include topics like symptoms and diagnosis, treatment and physicians, flares and remission, impact on relationships and career, the role of caregivers, the use of complementary and alternative approaches as well as prescription medication use. Many of the results are broken out by the four distinct stages of RA, which range from Mild to Very Severe.
Respondents reported hand or wrist pain and swelling, general body stiffness, knee pain and fatigue among the most common initial symptoms of RA. These symptoms first occurred most frequently between the ages of 45-54. Respondents report use of a wide range of pharmacologic and complementary and alternative therapies, and a majority (59.0%) reported spending over $1,000 a year out of pocket despite most having health insurance. Almost one in four (24.9%) reported being on disability and a similar amount (24.6%) reported RA having an impact on their personal relationships, their relationships with their children (30.6%) or their professional development (29.6%).
The RA in America study was solely funded by Health Union, LLC (our parent company) and the primary goal of the study was to establish an understanding of the current state and trends of patients affected by RA. Health Union does not manufacture, sell nor market any product to diagnose, prevent, or treat RA or any other disease.
A big "Thank you" to everyone who participated!