The Arthritis Foundation's California Coast Classic
Last week, in the darkness before the sun came up, 300 people gathered at Pier 39 in San Francisco, California. Together they stretched, strapped on their helmets, and mounted their bicycles with a shared destination and a shared goal: they would ride 525 miles, all the way to Los Angeles, to raise awareness and funds to support people living with arthritis.
This year marked the 15th anniversary the Arthritis Foundation's California Coast Classic. The 2015 CCC (as the riders affectionately call it) raised almost $1.5 million, with donations still coming in, making it the largest fundraiser in the history of the national organization. The funds will provide educational resources for adults and children living with arthritis, scholarships for the national Juvenile Arthritis Conference, and camps for kids growing up with arthritis, as well as supporting research for a cure. This year was my husband's third time riding and my second time volunteering as support staff along the ride.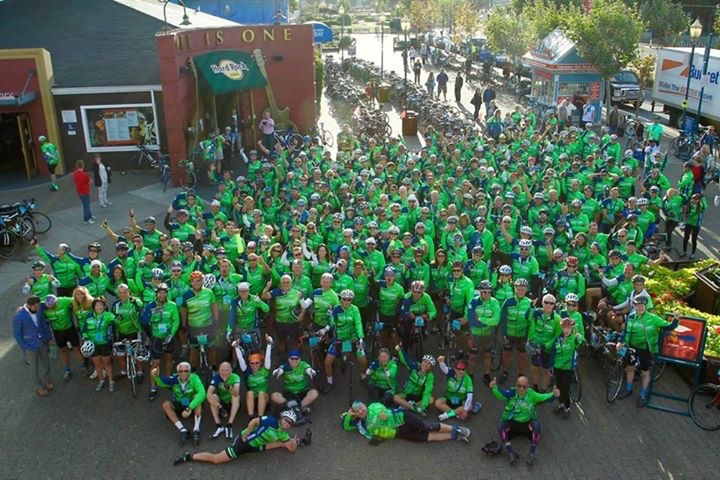 I find it impressive that anyone can ride their bike 525 miles – especially when you see some of the hills these riders climb in places like Big Sur! But of the 300 riders participating, 57 of them were not just riding for a cure – they were riding and living with arthritis themselves. Since my personal experiences with rheumatoid arthritis have made it very challenging to be active, I was very curious to hear how these particular riders were able to take on such an amazing physical challenge.
Peggy Ehling had already ridden the CCC five times before being diagnosed with autoimmune arthritis. "I am one of those who did the ride the first time for the fun of it and then was converted to the cause because of the people I met and the stories I heard," Ehling confided. Though her doctors are still searching for an exact diagnosis, she admits that the ride is far more challenging now that she is dealing with arthritis herself. Ehling's recommendation for staying active is to make a commitment. Whether she commits to something big, like the CCC, or something small, like promising to walk with a friend, having a commitment helps her keep going, even on the days when she is hurting. She also added that it doesn't matter how fast you go, as long as you keep moving forward.
Diagnosed with ankylosing spondylitis at the age of 42 and lupus at the age of 53, Dee Hammer shared that she rode the CCC this year to show people that arthritis doesn't have to stop you from doing the things you enjoy, even if it is a challenge. "When you wake up as tired as when you went to bed, it can be hard to get motivated. And when your joints are swollen it can be difficult to walk, let alone try and ride a bike," Hammer admitted. "But even on very painful days I make myself get up and walk, telling myself that moving will make me feel better." She believes that she was given these two diseases for a reason, and Hammer knows that she is making a difference in people's lives when she shares her story. Her advice? "Keep your head up and your heart open."
Megan Bent, who lives with spondyloarthritis, said she got involved with the CCC because she found being a young adult with an autoimmune disease to be extremely isolating, and she wanted to be a part of something larger. "Becoming a part of the CCC was like being enveloped in the most supportive community I have ever found," Bent said. "It was empowering to be surrounded by people who understood a large defining part of who I am. It was one of the first times I was seen as strong, not weak, because of the challenges in my life." Bent emphasized the importance of listening to your own body and utilizing your good days when trying to be active with arthritis. "I went into the ride with the mentality that I may not be able to do every mile or every climb – and that's ok. Being out there, raising awareness, championing each other – that's what matters most to me. That being said I have also proven to myself on the CCC that I am capable of so much more than I originally thought, and that is priceless."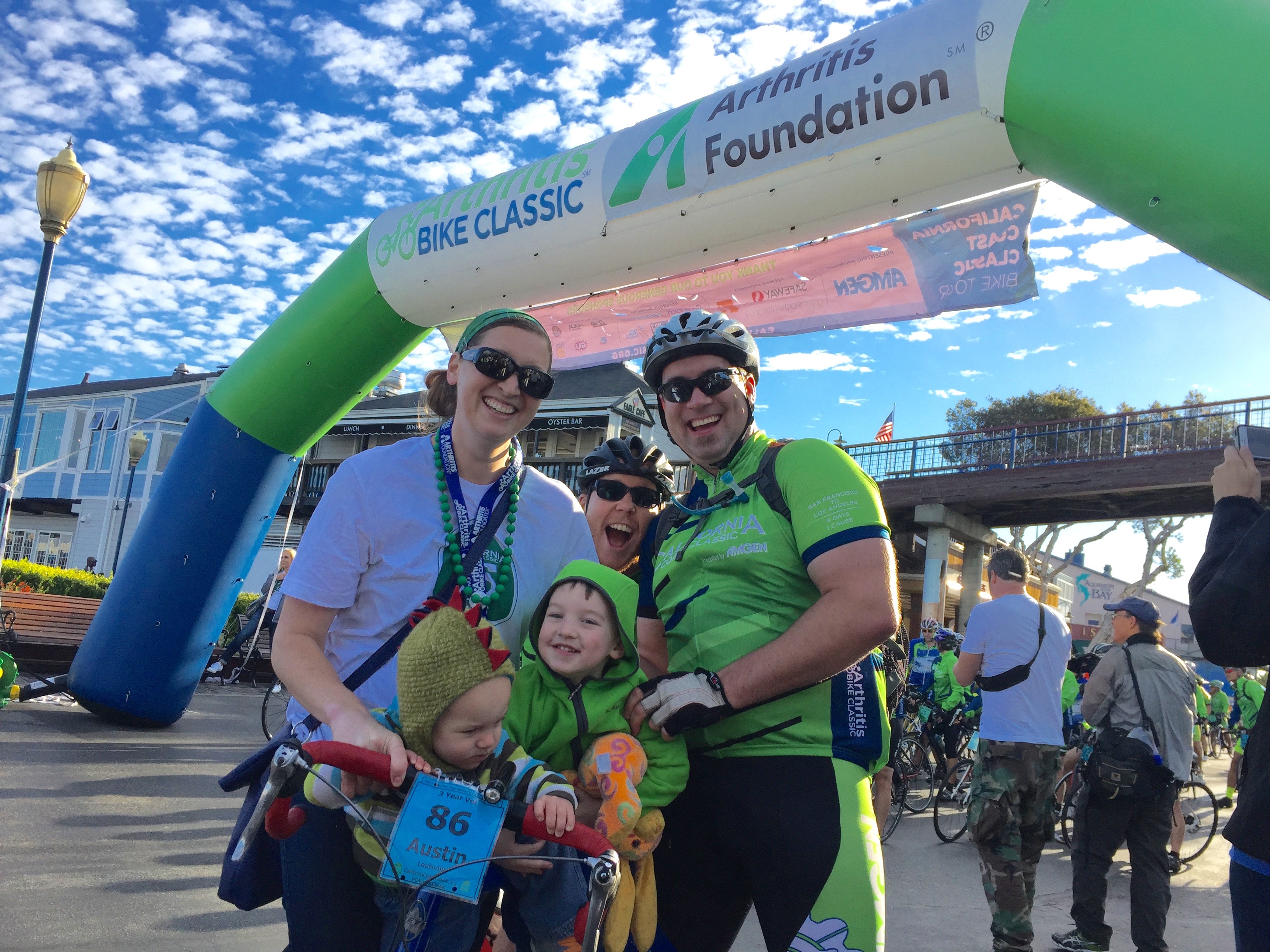 After 8 days of hard riding, I was so proud of all the riders when they crossed the finish line in Los Angeles. But I was especially proud of the 57 amazing individuals living with arthritis themselves. It meant a lot to be part of an event that has such an impact, not only on the lives of people living with arthritis, but also their families and communities. And while I am personally a long way from being able to consider such a remarkable physical feat myself, these riders will continue to inspire me to be more active. After all, we may have arthritis - but arthritis doesn't have us!
This article represents the opinions, thoughts, and experiences of the author; none of this content has been paid for by any advertiser. The RheumatoidArthritis.net team does not recommend or endorse any products or treatments discussed herein. Learn more about how we maintain editorial integrity
here
.

Community Poll
Do you or someone you know have gout? (Select all the apply)