World Arthritis Day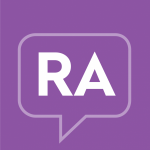 By Editorial Team

·

October 11, 2016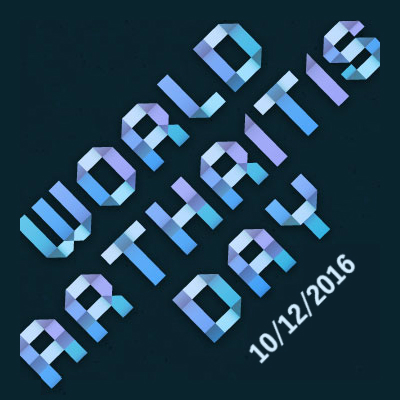 Awareness campaigns like Breast Cancer Awareness Month (which is actually right now in October), Pancreatic Cancer Awareness Month, and Food Allergy Awareness Week, among many, many others, are all around us and draw attention and education towards important medical conditions affecting countless individuals. Did you know, however, that there is actually a World Arthritis Day? World Arthritis Day (WAD) is observed in over 50 countries on October 12th every year. It was originally established by the Arthritis and Rheumatism International (ARI) in 1996, and has since grown tremendously.
World Arthritis Day was implemented, and is still observed today, to achieve three main goals:
Raising awareness about arthritis within the healthcare field as well as within the general public
Helping to make sure those with arthritis, as well as their caregivers, have the support they need
Influencing public policy by bringing the burdens of living with arthritis to decision-makers, as well as educating them on steps that can be taken to ease these burdens
Many people underestimate the incredibly far-reaching effects of arthritis, that go way beyond the stereotypical grandmother or grandfather we picture with the condition. Arthritis actually makes up around 100 different conditions that can destroy joints, bones, connective tissue, and much more. Additionally, it can strike at any age. In fact, there are over 300,000 children growing up with arthritis, and nearly two-thirds of the hundreds of millions with the condition are under 65 years old. While those over 65 have a higher incidence of the condition, they only compose about a third of those affected.
It has been reported that 1-in-5 adults have arthritis and it is the leading cause of disability in the US. The CDC has indicated that 25% of adults report having severe daily pain, 45% report having limitation in daily activities, and over 30% have limitations to the amount or type of work they can do, due to their arthritis. Many conditions can exist co-morbid with arthritis as well, including heart disease, diabetes, high blood pressure, obesity, anxiety, and depression.
The CDC projects that by 2030, over 67 million people in the US will have arthritis, which already costs $128 billion annually, and causes those who have it to lose more workdays every year than any other condition. For those with osteoarthritis and RA alone, only 2 forms of the 100, individuals have reported losing over 172 million workdays every year! That's over $156 billion in lost wages and medical expenses!
The theme for this year's observance is The Future in Your Hands. Organizers are promoting the tagline, "It's in your hands, take action," and asking for your participation. You can get involved by sharing your arthritis story. Your story can include:
A hobby you still engage in despite having arthritis
Continuing or adapting your education, career, or relationships with arthritis
Overcoming hurdles with arthritis
How you support someone with arthritis
By sharing your story either on the WAD website, social media, or support networks like
ours, you can help raise awareness and influence change. Arthritis affects so many more individuals that most realize, and campaigns like these can help spread the word to increase access to necessary medications, healthcare providers, and research funds, to ultimately help our community as a whole!
"Arthritis Facts." Arthritis Foundation. Available From: http://www.arthritis.org/about-arthritis/understanding-arthritis/arthritis-statistics-facts.php