Early Signs, Diagnosis & Symptoms
In the 2013 RA in America study of over 1,000 people, we asked participants to share with us how old they were when they first started noticing symptoms that were later identified as those of RA. We also asked at what age people were diagnosed, what type of diagnosis (both initially and currently) what symptoms are experienced, what tests were used and whether they have zero-positive or zero-negative RA (hint: most don't know).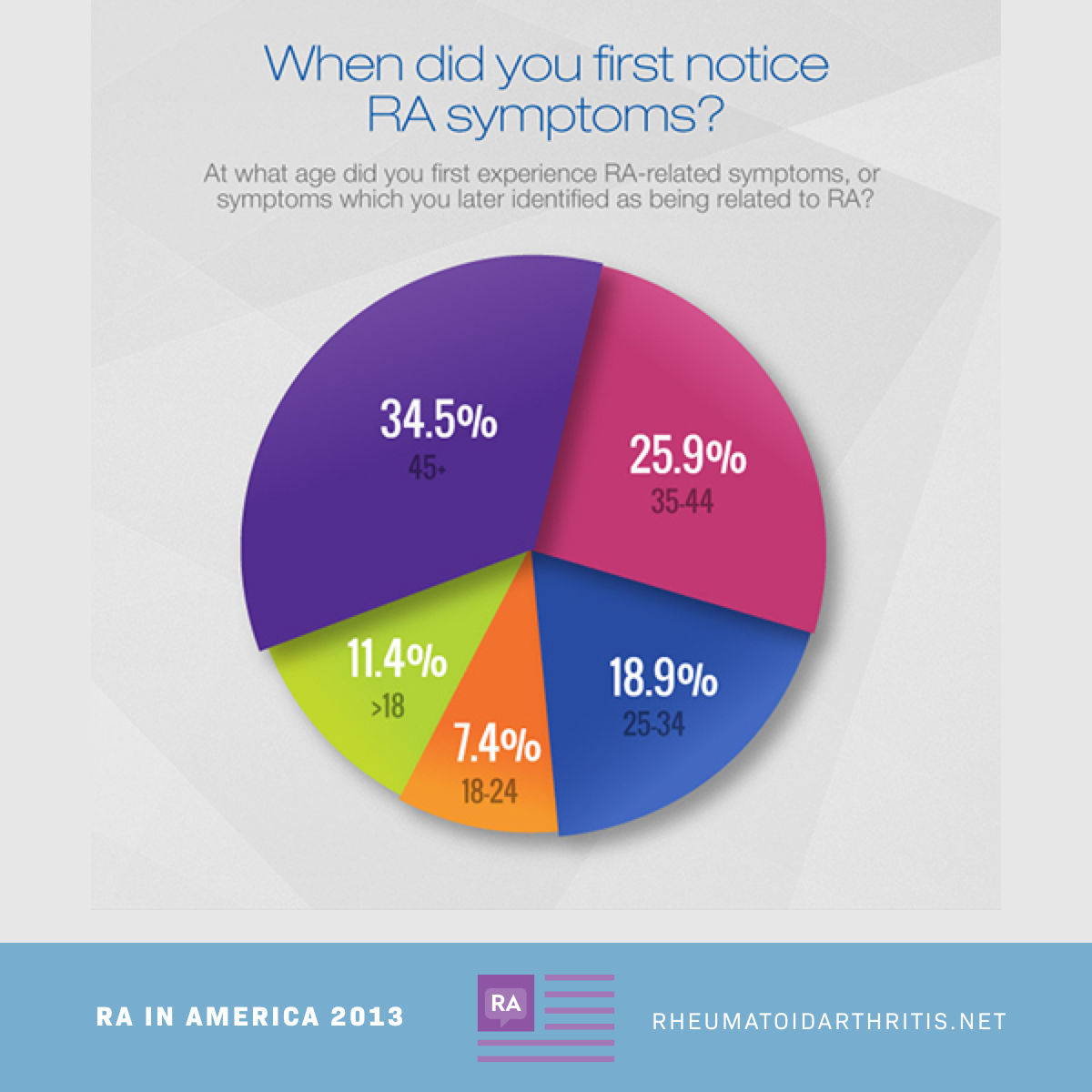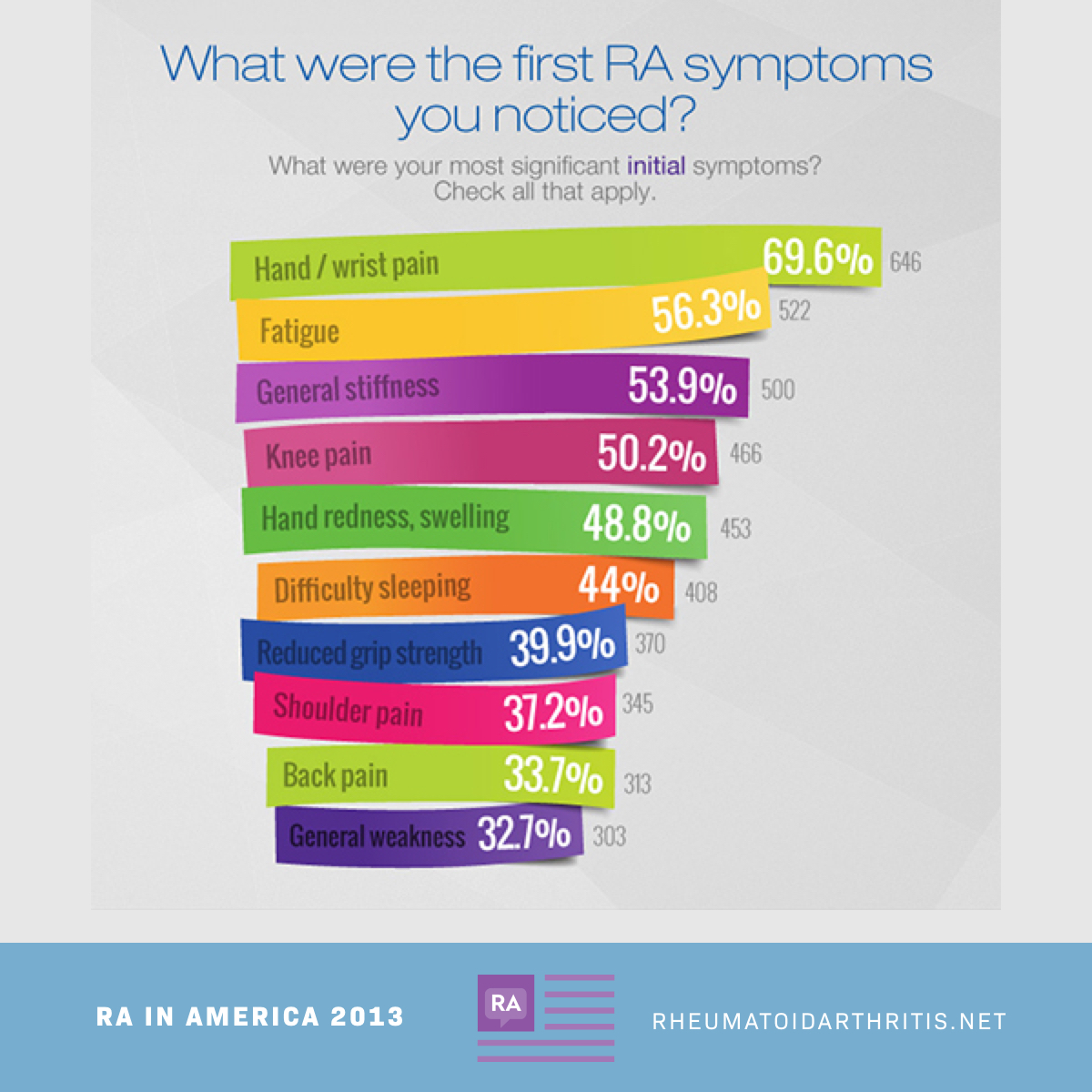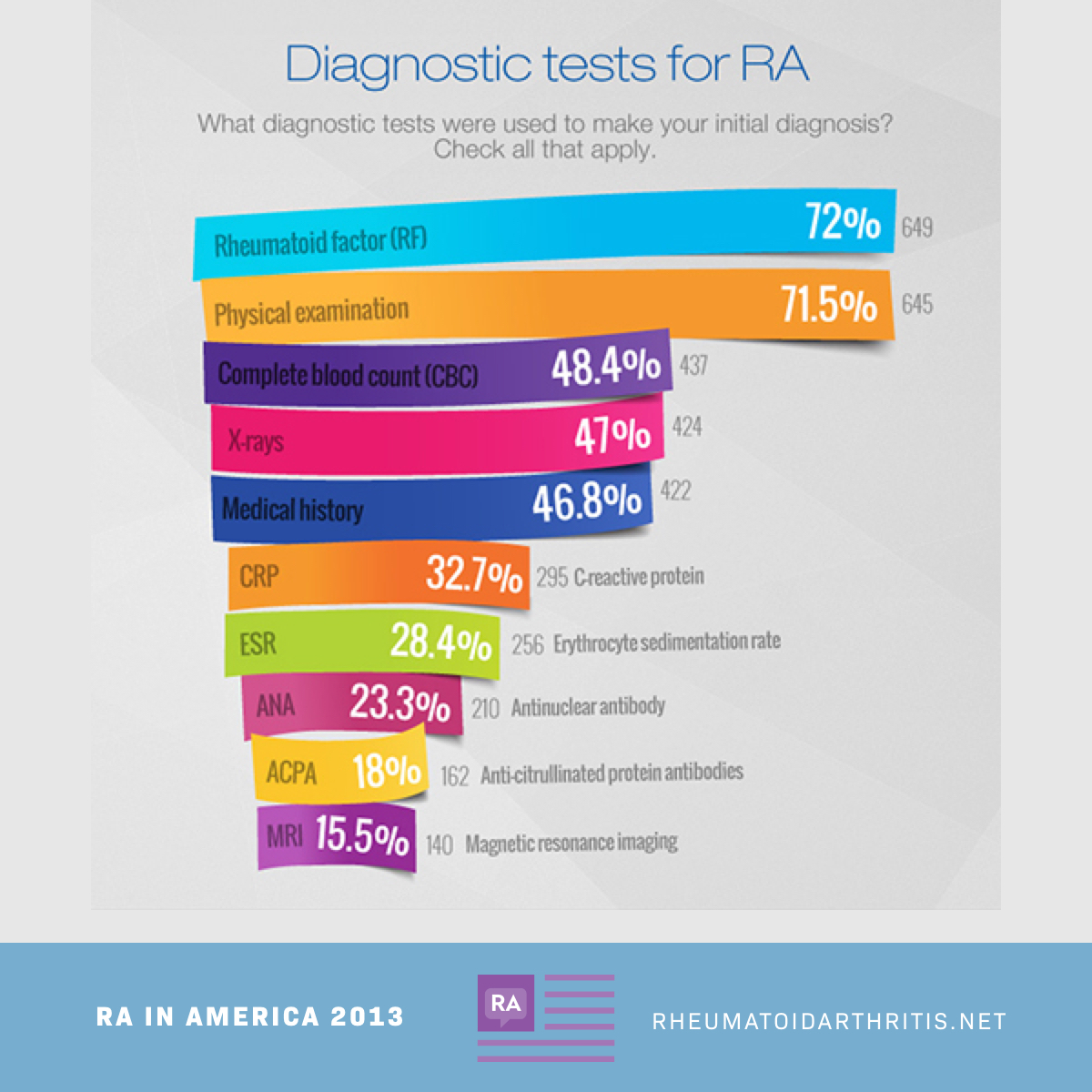 Written by: Jonathan Simmons | Last reviewed: September 2013.