Flares and Remissions
In the 2013 RA in America study of over 1,000 people, we asked participants how often they have flares of their RA, when was the most recent and how long do the flares typically last. We also asked people if their RA had ever been in remission; if so for how long and was the remission related to medication.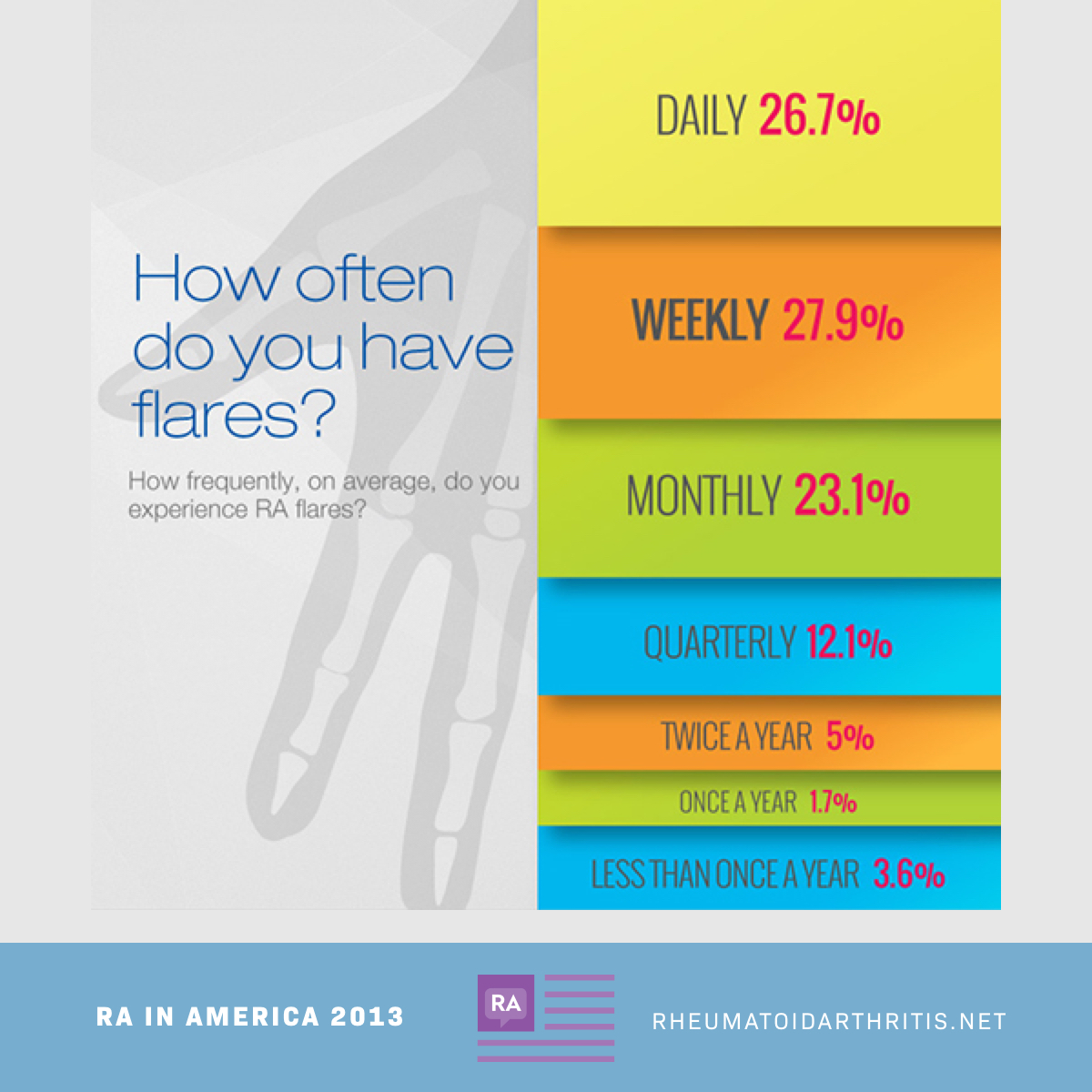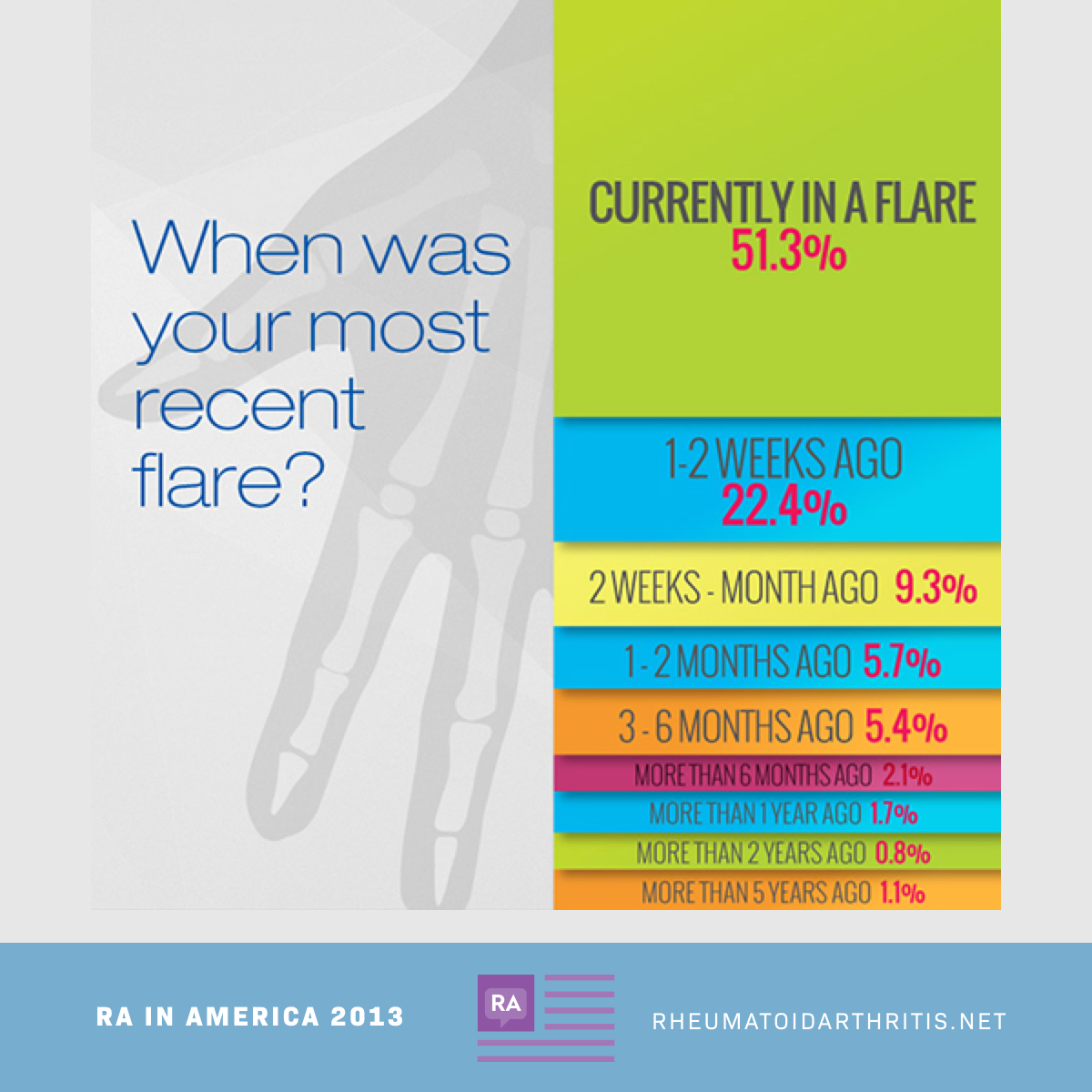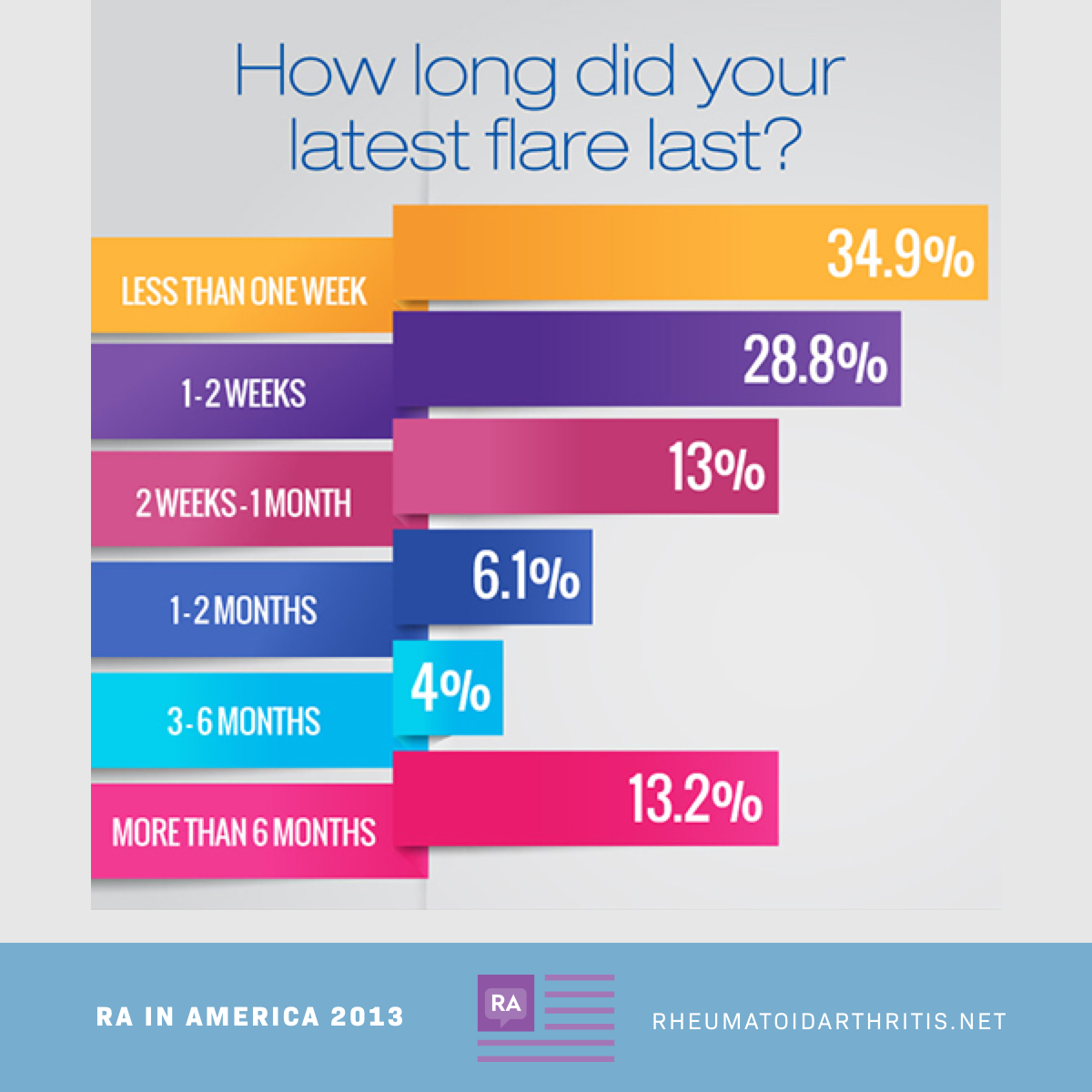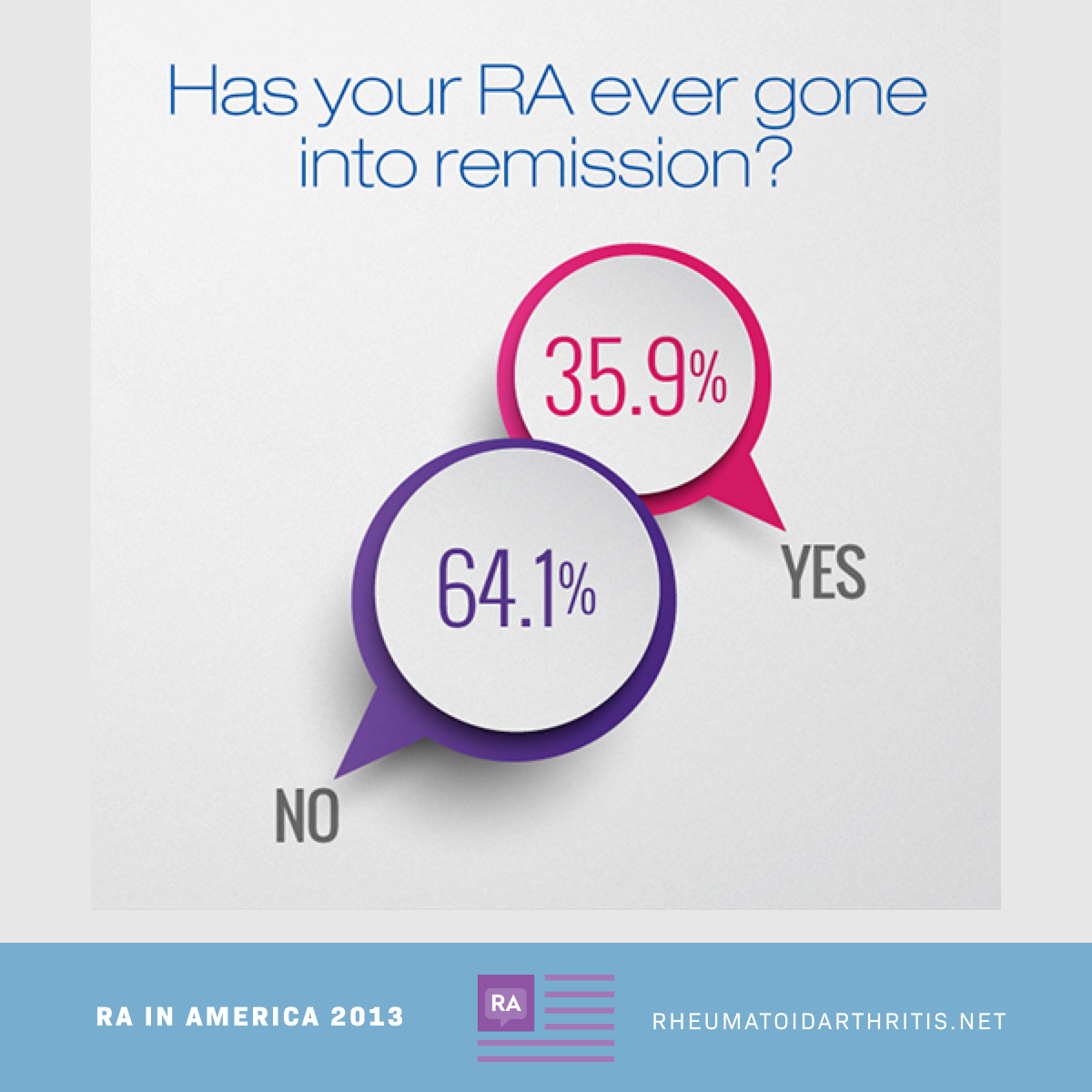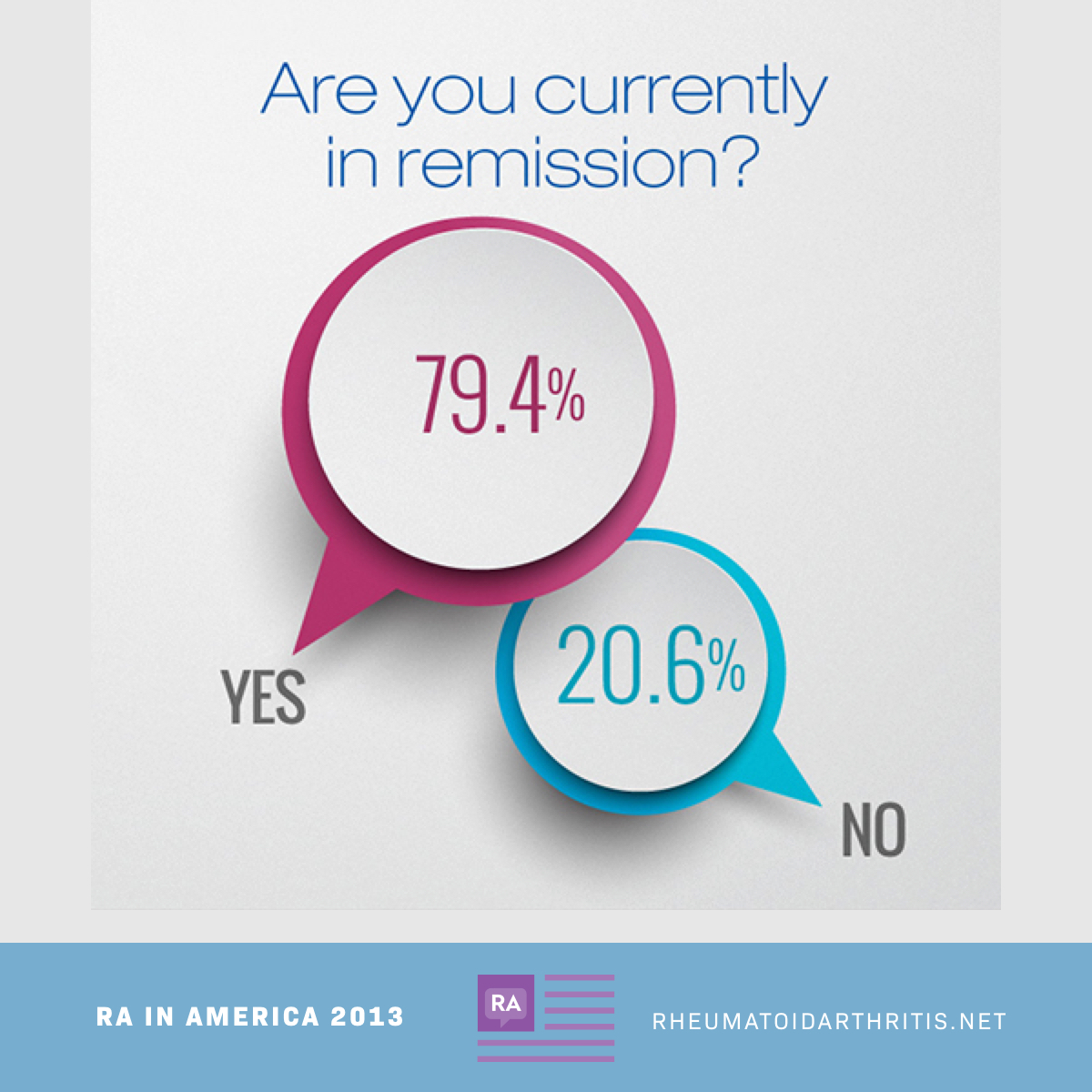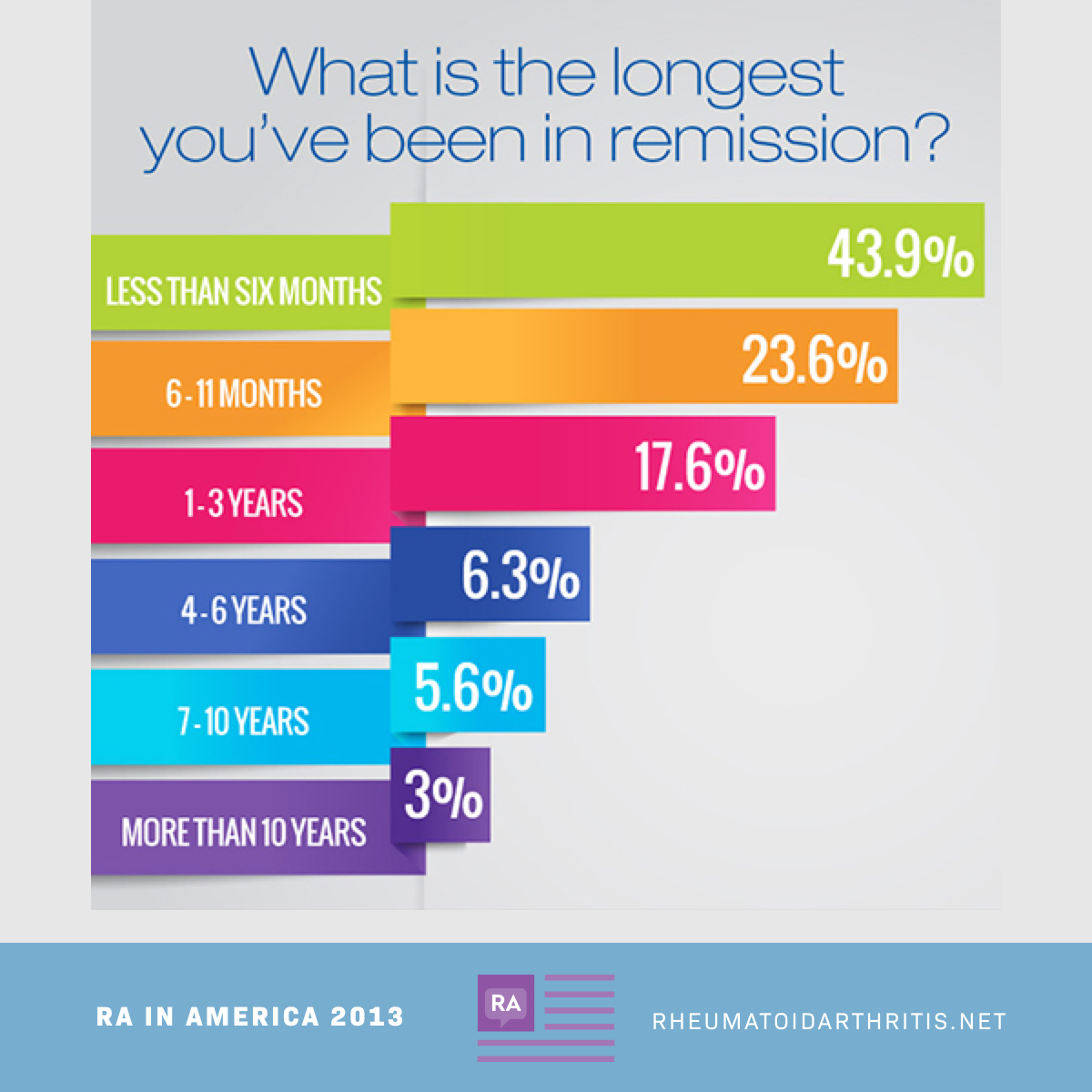 Written by: Jonathan Simmons | Last reviewed: September 2013.