RA - More Than JUST Joints
Last updated: March 2021
As those living with RA, we know that it's so much more than just joint pain. RA can affect our eyes, lungs, heart, and our overall well-being. Over the month of May, we want to focus on raising more awareness on RA being more than just joint pain, as we know, it can be so much more and impact so many aspects of our lives.
Here are ways to participate this month:
Change your Profile Picture & Cover Image!
As we remind others this month that RA is more than joint pain, change your Facebook Cover image or profile picture using this frame!
Facebook Frame
Add our custom frame to your current Facebook profile picture by clicking here and following the instructions provided!
Cover Image
You can update your cover photo by downloading the image below to use as your own. To download on mobile, click the image and hold. You should be prompted to either "Save Image" or "Download Image" to your phone. To download it to your computer, simply right-click on the image and choose the option to "Save Image As" – and it's yours!

My Story
All of our RA stories differ and we would love to hear yours! Do you have a story about RA that you want to share with the community? Share it here: https://rheumatoidarthritis.net/stories/
Featured Story:
So This Happened by Kimmy64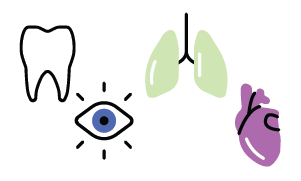 Community Poll
What other organs/body parts besides joints does your RA impact?

Community Poll
Do you always blame RA when new symptoms occur?

Community Poll
Do you prefer to call RA- RD?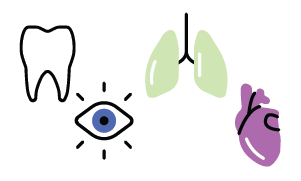 Community Poll
On average, how many times per month do you (or your caretaker) go to the pharmacy?