Spotlight – RA and the Month of May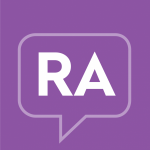 By Editorial Team

·

May 1, 2017
Living with RA we know it is more than arthritis, it is joint pain, fatigue, flares, we who live with it on a daily basis know, there are many differences between RA and OA. Knowing the difference between the two is the awareness we want to bring to our community over the month of May! While RA may have many invisible symptoms, we don't want our voices to be invisible too!
So over the month of May we want to set the record straight, and bring the awareness we need to our family, friends and the world about Rheumatoid Arthritis.
There are many ways to participate and help spread the word about RA!
Change your avatar
Want others to know that this month we are bringing and awareness to RA! Change your avatar or profile pic.
Forum conversations
There are many invisible symptoms that accompany RA- Join the discussion and share with us what you want others to know about RA? RA Awareness
Stories
Are there others that share a similar diagnosis story? Do you want to share your RA story with others in the community?Share your story
Tweet Us
Follow us on Twitter to talk about the awareness we need.