Asha LeRay, MS, OTR/L
Last updated: December 2020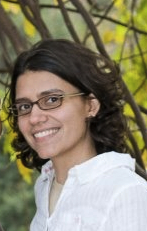 Ashley was previously an advocate on Rheumatoidarthritis.net
I have been living with rheumatoid arthritis for 8 years, as I was diagnosed in 2005 at the age of 25. 
I manage my disease with Plaquenil, low impact exercise and optimism.
I received my BS/MS in Occupational Therapy from The Sage Colleges (New York) in 2003.  I have 10 years of experience with pediatrics as well as adult rehabilitation.  My expertise in energy conservation, joint protection, environmental modifications, and adaptive equipment has been helpful as I navigate my own life with this chronic condition.
I spend my free time reading, listening to music and exploring the wonders of nature with my very active 4 year old daughter.
Click here to read all of Ash's articles on RheumatoidArthritis.net