Effie Koliopoulos
Last updated: October 2020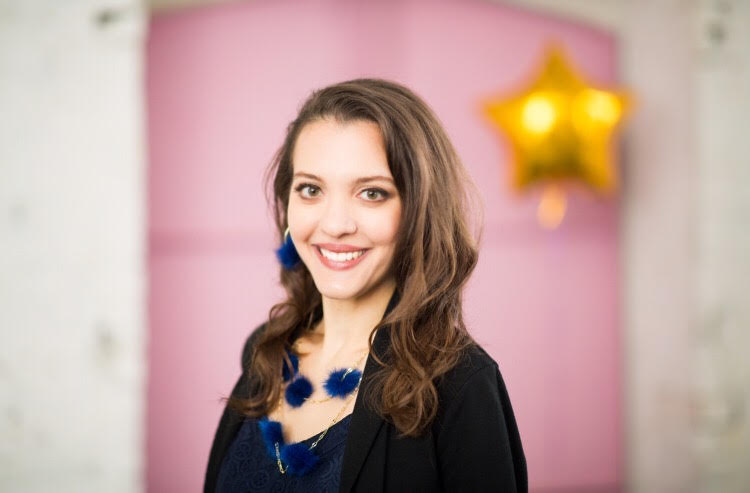 Effie Koliopoulos was diagnosed with polyarticular juvenile idiopathic arthritis in 2005 at 18 and had symptoms that started from 15 years old. After over a decade of going through what she calls, 'the good, the bad and the ugly,' of living with a chronic illness and disability, she felt called to share her story more publicly. For years she stayed as a 'silent majority' because she was either doing well and went on living life or was going through some of the hardest times of her life, in which she only opened up about what she was experiencing to those closest to her.
But when nobody her age or in the family was living with the disease, she also found additional comfort, support, and resources within arthritis, chronic illness, and disability communities by tuning into various social media outlets daily. This ultimately gave her the push to take a leap of faith in creating her blog and website, Rising Above rheumatoid arthritis in 2017. She has always been interested in making a positive change and increasing empathy and awareness worldwide for those out there who may not know much about the rheumatic diseases that fall under the category of autoimmune and autoinflammatory arthritis.
Effie currently resides in the Chicagoland area, where she was born and raised. In her spare time, she enjoys walks outside, hiking, books, writing, poetry, art and drawing, travel, music, live concerts, Broadway plays and theatre, dance, testing out new gluten-free, dairy-free, vegetarian, and vegan recipes, baking, creating content for her YouTube channel RA and Myself, and incorporating various healing modalities into her daily life. She is also working on her debut children's book, along with many other book projects.
She currently works as a freelance health writer and is an award-winning patient leader and advocate. Effie has B.A. in Communication with a concentration in Journalism, Public Relations, and Screenwriting from DePaul University in Chicago (Class of 09'). Effie has been featured and quoted in places such as Good Housekeeping, Everyday Health, Healthline, Yahoo Lifestyle, The Arthritis Foundation, The Arthritis Connection, Health Monitor Guide to RA Living Well with Rheumatoid Arthritis, Creaky Joints, and The Mighty to name a few. Effie can be found on her website www.risingabovera.com and Twitter, and Instagram @risingabovera.
Click here to read more about Effie on RheumatoidArthritis.net