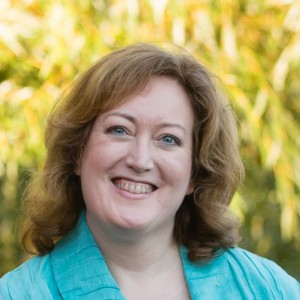 Lisa Emrich is a patient advocate who has been helping patients educate and empower themselves since 2008. After being diagnosed with multiple sclerosis in 2005, Lisa learned firsthand the challenges of navigating the healthcare and insurance systems as a self-employed freelance musician in Washington, DC, performing on horn and piano. She uses her experience to educate patients and encourage them to take an active role in their own health care.
The year following her MS diagnosis, Lisa lost the use of both her hands due to weakness and crippling pain which made piano performance quite impossible. At first the doctors believed that she had carpal tunnel syndrome, however the hand surgeon to whom Lisa was referred for CTS release surgery believed that more was going on. She consulted with a rheumatologist who diagnosed her with rheumatoid arthritis (RA) in the spring of 2007.
Later in 2007, Lisa began blogging at Brass and Ivory: Life with MS and RA and established the Carnival of MS Bloggers which has evolved into a vibrant meeting place for MSers to share their stories online. Shortly thereafter, Lisa began writing as a Patient Expert for HealthCentral.com's MS and RA communities. She has been featured in Momentum Magazine, MS Focus, The Monitor, MedAdNews, Washington Post, Baltimore Sun, Pharmaphorum, and Arthritis Today.
Since 2008, Lisa has brought the patient voice to conferences and meetings in New York, Philadelphia, Las Vegas, Chicago, San Francisco, San Jose, Orlando, New Jersey, Washington, DC, and Basel and Zurich, Switzerland, including ePatient Connections, BlogWorld Expo, and most recently Advertising Week in NYC. She has served as an advisor and consultant to the National MS Society, Rheumatoid Patient Foundation, Biogen Idec, and Novartis.
Click here to read all of Lisa's articles on RheumatoidArthritis.net