Nan Hart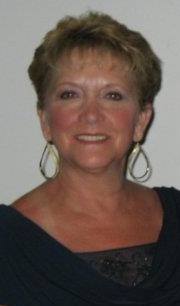 Nan currently works (20+ years) as Executive Director of three elder service programs in Vermont but plans to retire at the end of 2018 so she can begin the next journey!
She was diagnosed in 1996 with RA. She feels that as odd as it sounds, suffering with a chronic disease like RA has "gifted" her with a much deeper appreciation for EVERYTHING from nature to her family to the simplest pleasures in life. She is a firm believer in seeking out what you need to manage and live joyfully with a chronic disease like RA.
Nan has had several corrective surgeries over the years but as of yet no joint replacements! She believes that is in part due to the fact she was an early and avid believer in seeking aggressive treatment right from the get go, before erosions begin. Back in 1995 that was just becoming the protocol of choice. Thanks to a wonderfully cooperative relationship with her medical team and her own determination to stay tuned to the latest treatment options Nan feels she has "beat the odds" in terms of surgical procedures and outcome.
Nan is a graduate of the Pennsylvania State University with a degree in Rehabilitation Education. Her professional experience includes several years as a cognitive therapist with physically and mentally challenged birth to three year old children as part of an interdisciplinary team through a United Cerebral Palsy Early Intervention Program. After taking off 13 years to raise three sons, she returned to teaching part time while working on her Masters Degree in Early Ed./Spanish. In addition, while attending school, she started working part time in the elder service field never realizing that would become her long term career choice.
As the Executive Director of three elder service programs including RSVP, Foster Grandparent Program and One-2-One she has had the opportunity to work first hand with dynamic and civically engaged older adults every day! She also serves on a number of community boards that support and serve non profits, a number of senior service coalitions and boards and was fortunate to serve as President of the Public Access station for central Vermont where she hosts a show called VIBES dedicated to volunteerism. She presents workshops on volunteer management at conferences locally, regionally and nationally, including several multi-state conferences and continue to offer them on a regular basis for interested non-profits.
Happily married for 40+ years to Jay Hart they have three amazing sons: Brian, the founder and CEO of a non-profit that serves the homeless in Washington DC (LightHouseDC) and a past elected local official in his district; Ryan, an attorney who lives with his wife Lindsey and children in the DC/VA area and Reilly, a DC mobile app developer.
Throughout this journey, she has found great support and relief in continuing her own personal volunteer work beyond serving on boards. She volunteers with the Arthritis Foundation and also volunteers at the Court Diversion program which works with first-time offenders to find an alternative to incarceration. She also teaches Tai Chi to adults as a volunteer with the local Area Agency on Aging.
She loves to read, is an avid swimmer and walker and practices and teaches Tai Chi. Most of all she loves spending time with her family; her beloved and supportive husband, sons and daughter in law, grandchildren, her brother, Fred, her friends and co-workers who are a priceless source of comfort, love, and support. Anyone who knows her knows she is a passionate Penn State football fan who has attended games since she was 10 years old!
Nearly 10 years ago she started an RA Support Group for her region which had not had one for over 20 years! They meet regularly and the numbers continue to grow! They are on Facebook. Finally, she has a blog she started in 2011 with the intention of sharing how to manage RA with a positive outlook! Check it out here.
Click here to read all of Nan's articles on Rheumatoidarthritis.net.