Rob Osberg
Last updated: July 2019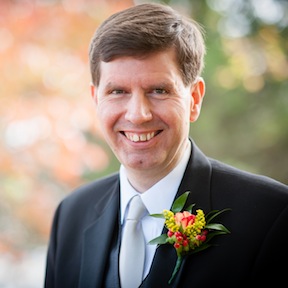 Rob was previously an advocate on RheumatoidArthritis.net.
A native Virginian and avid history buff, Rob Osberg is an expert in American civil rights. He first became a patient advocate and part-time caregiver when his now wife, Lisa Emrich, was diagnosed with multiple sclerosis in 2005.
Not long thereafter, Rob was called up for double-duty when Lisa was diagnosed with rheumatoid arthritis. As a care partner, Rob aims to provide valuable physical and emotional support at home and actively advocates for the family. Rob has learned over the years that when one person is diagnosed with a life-changing, unpredictable, and often unruly disease, the family lives with the disease. Rob and Lisa solidified their partnership when they were happily married in 2012. Rob enjoys hiking, reading, and table-top gaming. Together, Rob and Lisa enjoy working on their home, talking about patient advocacy, and entertaining their three cats.
Click here to read all of Rob's articles on RheumatoidArthritis.net