RA: Not Just Joints or Bones But So Much More
Last updated: May 2022
The Rheumatoid Arthritis In America 2017 online survey gathered insights from over 3,000 individuals currently diagnosed with rheumatoid arthritis (RA).
For most people RA means stiff, painful joints in different parts of their body.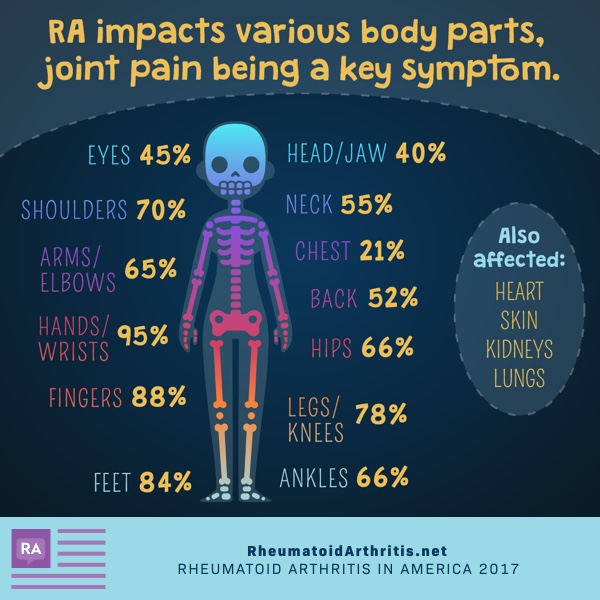 Rheumatoid arthritis symptoms identified by our community
While joint pain is a dominating symptom, people living with RA also have to manage several other symptoms, as our community members have told us time and again. On an average, 10.7 symptoms are experienced by those living with RA.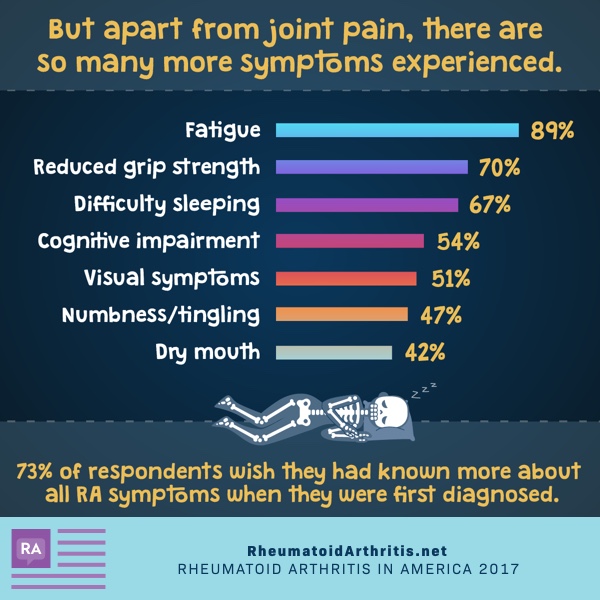 And there's not just the RA symptoms that those living with this chronic condition have to deal with and manage, there's also the comorbidities.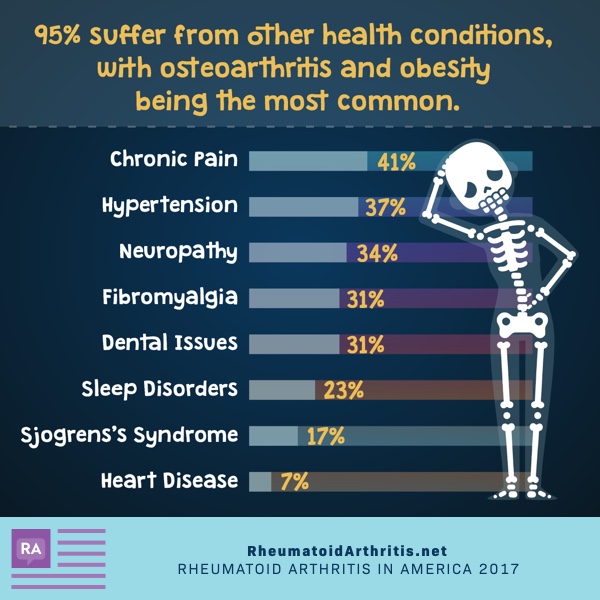 Those living with a chronic condition are also no stranger to the impact it has on their mental health. RAIA 2017 data shows us that of all the respondents (who live with RA) about 25% of them also live with mood disorders like depression. So many of our contributors and other community members have also documented how RA impacts their mental health and the link between chronic conditions and depression, is a well-researched topic.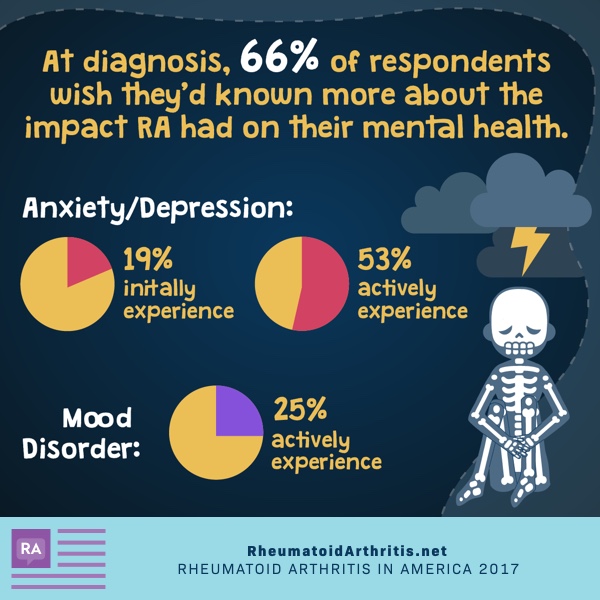 Adding to RA's impact on mental health is the fact that those living with RA also have to compromise on their quality of life. Living with a chronic condition such as RA, means giving up on a lot of things these people see as pertinent to their identity and sense of self.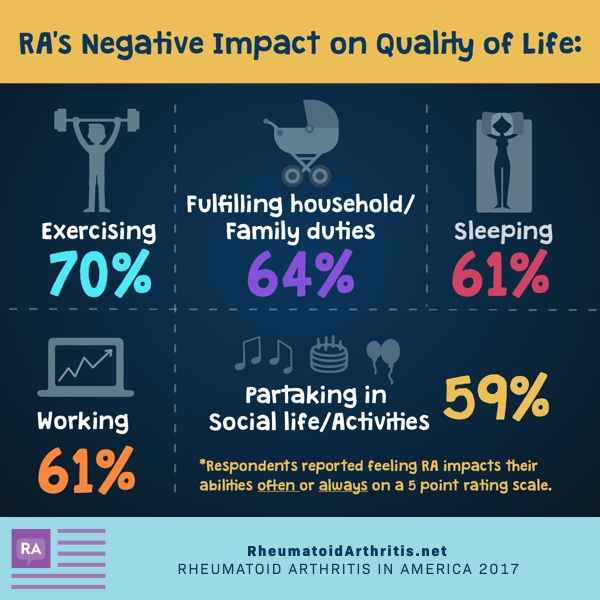 These findings provide us a glimpse of the physical, emotional, and mental burden those living with a chronic condition like RA have to deal with on a day-to-day basis, and the perseverance and determination that these individuals possess.

Community Poll
On average, how many times per month do you (or your caretaker) go to the pharmacy?