How Does RA Impact Quality of Life?
Last updated: July 2017
What's life with RA really like? As with many chronic conditions, particularly those considered to be "invisible illnesses", the full impact an individual's life can be difficult to assess. While healthcare professionals focus on managing symptoms and treatment, the substantial impact on overall quality of life can go unnoticed.
3,149 community members
Completed our Rheumatoid Arthritis in America 2015 survey, which gathered insights about what life with RA is really like – ranging from diagnosis, to symptoms, treatments, and quality of life.  Thank you to all of the participants who shared their personal experiences with us. Your feedback helps us paint an accurate picture of life with RA.
Only 1%
Of patients surveyed indicated that their daily activities were not at all affected by RA, with 92%* indicating that RA negatively impacts their ability to fulfill family or household duties.  71% wished at the time of their diagnosis that they had known more about how RA would affect their lifestyle.
3 out of 4*
Respondents indicated they don't enjoy life as much as they used to.  93%* find they are unable to do as much as they used to and 87%* have cut back on hobbies and activities they enjoy.
61%*
Of those with RA feel isolated or alone due to their RA. 71%* acknowledged that RA impacts their emotional well-being.
2 to 3 days a week
How often 35% of individuals exercised.  Walking and stretching were the most commonly utilized forms of exercise. 32% of individuals indicated they did not exercise at all, with RA symptoms being cited as the leading barrier.
7 in 10
Individuals use an assistive device to help with daily tasks.  Half of assistive device users had disability license plates/placards, 43% use a brace or splint and 33% use a cane or crutch. Wheelchairs and scooters were employed by less than 10% of assistive device users.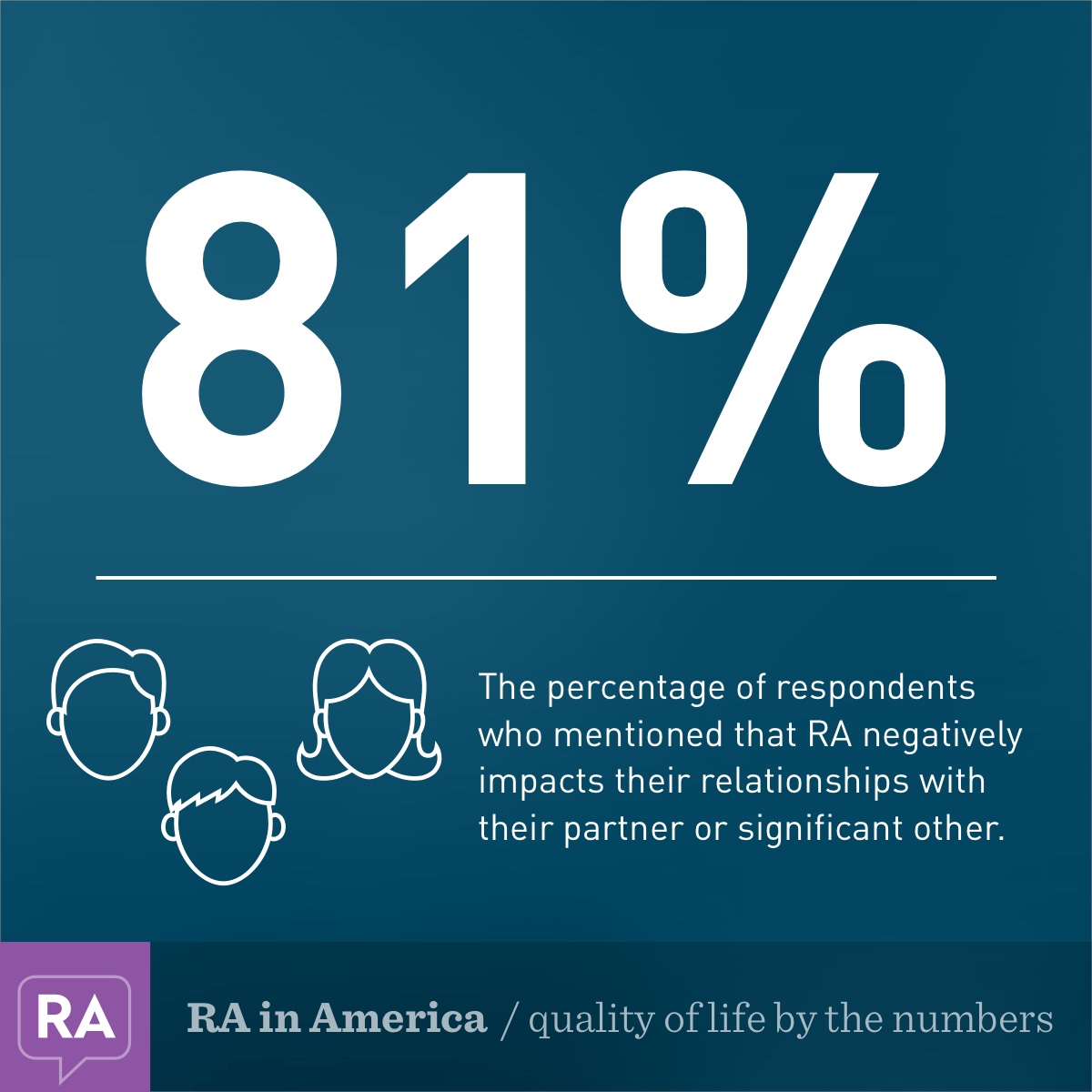 81%*
The percentage of respondents who mentioned that RA negatively impacts their relationships with their partner or significant other and 70%* find that it negatively impacts their relationship with their children.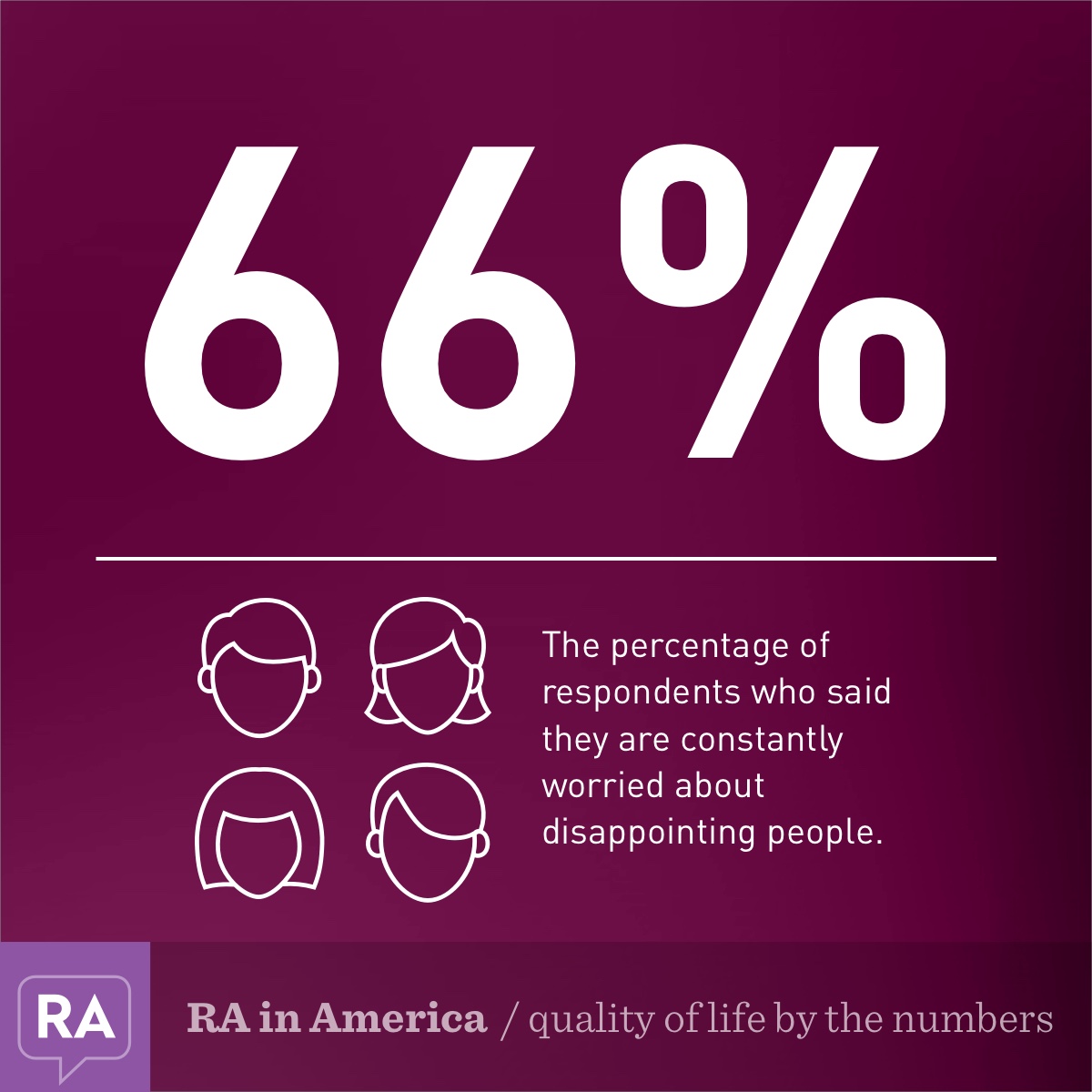 99%
Of individuals wished that more people understood the impact RA has on those with the disease.  It's not surprising that 55% were seeking more information to help with understanding and explaining RA
66%*
Are constantly worried about disappointing people.
Unfortunately, many of these findings won't come as a surprise to our community members at RheumatoidArthritis.net. Tell us – How do you manage the impact RA has on various aspects of life? Do you have tips for managing relationships, mental health, and personal independence? Please share in the comments!
*Indicates that on a 5-point scale, survey respondents rated at least somewhat for the statement (mid-point)

Community Poll
On average, how many times per month do you (or your caretaker) go to the pharmacy?