Managing RA-Related Fatigue
Last updated: January 2014
Community Question: Is there a way to treat RA related fatigue? My doctor has not referred me to a specialist but my current treatment of naproxen is not helping with all my symptoms.

Response from Andrew Lumpe:

Fatigue is one of the hardest symptoms of RA with which to deal. Over the years I've found that when RA is under control, the fatigue levels are better. But it tends to be an up and down ride. There is no direct treatment for the fatigue. Most rheumatologists believe that if they can get the disease under control, pain and fatigue will get in line. I hope you get connected with a good rheumatologist soon and find a treatment combination that works for you!
Response from Mariah Z. Leach: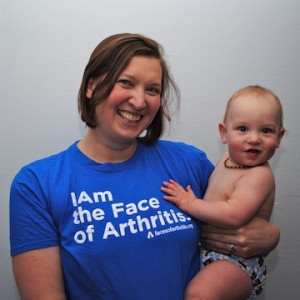 Fatigue can be one of the most frustrating aspects of RA and unfortunately it can be very difficult to manage. However, if you feel that your doctor is not listening to your concerns that is not ok and you probably need to consider getting a new doctor. If you have RA you need to be seeing a rheumatologist to make sure you have access to the best treatments to prevent long term joint damage and destruction. Some of these treatments can also help with fatigue! If your doctor will not refer you to a rheumatologist find a new doctor or find a rheumatologist on your own! Your doctor is supposed to be your teammate - taking your concerns into consideration and helping you achieve (as close as possible) the life you want. You should not have to fight your doctor because you have enough on your plate already!

Community Poll
Did you know rheumatologist Dr. Donica Baker is answering community questions?