RA Symptoms: The Unusual and the Frustrating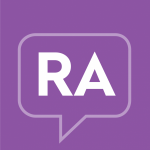 By Editorial Team

·

November 7, 2014
Those of us who have rheumatoid arthritis tend to be quite familiar with the standard laundry list of symptoms associated with this condition, like pain, joint swelling, and fatigue. Living with these symptoms every day can be quite frustrating. There are also a lot of other symptoms we experience that aren't discussed as often, yet their impact can be significant. We asked our Facebook Community to tell us what their most unusual or frustrating symptoms are, and here's what they had to say!
Frustrating & unusual RA symptoms
Extreme fatigue and difficulty sleeping
Vision or eye problems
Emotional or cognitive problems
Issues with my mouth and throat
Feelings of having a flu or fever
Limited mobility or grip loss
Problems with internal organs
Issue with joints or connective tissue that aren't normally associated with RA
Other unusual symptoms
What about you? What frustrating or unusual symptoms do you experience from your rheumatoid arthritis? Please share with us in the comments!