Breathe in, Breathe out.
Last updated: January 2023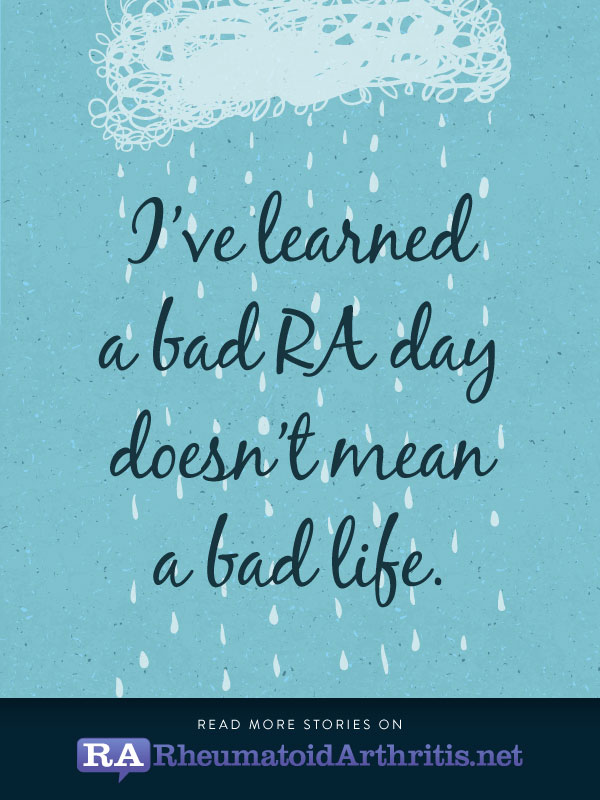 I was diagnosed with RA right around my 40th birthday, although looking back my doctor and I agree that I was probably having flares since my early thirties. After being treated for a horrible sinus infection, I began losing weight, running low grade fevers and having joint pain in my feet, knees, and especially my hands.
Almost a decade later, I have learned to live my life with RA. I have been on many different medications, some have worked, some haven't. Some of the side effects have forced me to stop a medication that I feel like has helped my RA. Today, I am fairly well controlled with prednisone and methotrexate.
I've learned that a bad RA day doesn't mean a bad life. Flares come and go and I am grateful for my life and I know that there are so many others less fortunate than me.
Yoga has taught me to slow down and concentrate on my breath. It has been wonderful for managing my RA. I breathe in love and breathe out gratitude! Namaste!
This article represents the opinions, thoughts, and experiences of the author; none of this content has been paid for by any advertiser. The RheumatoidArthritis.net team does not recommend or endorse any products or treatments discussed herein. Learn more about how we maintain editorial integrity
here
.

Community Poll
Did you know rheumatologist Dr. Donica Baker is answering community questions?