Guest Post: Visible Courage - What This Year's Theme for Invisible Disabilities Week Means to Me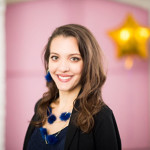 Invisible Disabilities Week is recognized every year during the third week of October. In recognition of this year's Invisible Disabilities Week held from October 17-23, RheumatoidArthritis.net presents a guest post by Effie Koliopoulos. In this piece, Effie shares what this year's theme means to her.
 

__________
Well, where do I begin?
I live with invisible disabilities but also very visible ones due to rheumatoid arthritis. Some may wonder how that can be possible. This disease seems to morph into one or the other, depending on the season.
Getting involved with Invisible Disabilities Week
When I first got involved with Invisible Disabilities Week in 2019, I shared how something as simply putting on a pair of gloves on a cold fall or winter day transforms me into an individual with an invisible disability.
Why? Because nobody can see the visible signs of rheumatoid arthritis in my hands, even when it's still there and felt by me. Though what happens when the gloves come off?
Don't worry - I'm not trying to fistfight anyone to cause even more damage. They may even back off once they see my visible damage, who knows.
Validation helps from time to time
Invisible disabilities, much like an invisible illness, are not immediately apparent to the naked eye. This creates a fuzzy grey area that consists of two sides - what society and those in our lives understand about our health versus what we know to be true.
We should always strive to see our journey for what it is, listen to our inner voice, and give validation to ourselves before seeking it from others. But, it does help to be seen, heard, and validated by people from time to time.
We are human after all with real emotions, and not made from stone; I hope. I say this because not everyone feels courageously comfortable right off the bat to stand up on the podium and shout out to the world what they have been through with their health.
But when people see others in their shoes showing visible courage by shining a light on their experiences, it gives hope to those in the shadows looking for a community that can empathize.
Strengthened communities
It's no secret that this past year and a half brought people closer together even if from a distance. Communities were strengthened through shared ups and downs. The arthritis community is no exception.
From having our medications broadcasted all over the news for the potential treatment of COVID-19, to vaccination appointments not being made a prompt priority for those already on these immunosuppressive medications, explaining to people why we cannot meet or attend events, and all of a sudden having delayed shipments for our medications or being afraid we won't have access to them altogether - it seems like a mix of Deja Vu and the Universe's way of rolling out the red carpet for those living with arthritis, to suddenly become more visible than ever before in the eyes of society.
Some aspects of RA became visible
As someone living with rheumatoid arthritis, I felt that my disease was finally taken more seriously. It was now very visible. It was not "just arthritis."
Heck, if the medication we take can be used for a virus that took the world by storm, you know it's darn serious.
The same symptoms COVID 'long-haulers' experience - fatigue, body aches, difficulty focusing, and the inability to be active - are all part of the rheumatoid arthritis experience along with many other types of arthritis, chronic illnesses, and disabilities.
Visible courage
Though just how hard has it been for those living with in(visible) disabilities this past year and a half?
For Invisible Disabilities Week this year October 17-23, the theme is Visible Courage. The Arthritis Foundation, people in the arthritis community, and I are shining a light on how the pandemic has impacted our lives on either a physical, mental and emotional health, financial, or social level.
Raising awareness by sharing our stories
Through sharing our stories, this video project aims to raise awareness, education, and space for people to voice their thoughts regarding what could have been done better or what was handled well to support those living with autoimmune and inflammatory forms of arthritis and disabilities during this unprecedented time, here in the states.
I will end this with what the Invisible Disabilities Association said so eloquently, "Together we can show the world our visible courage!"
We invite you to tune in and share with those you know, and of course, let us know your thoughts. But make sure you bring a box of tissues because this community knows how to keep it real!
Over 54 million Americans have arthritis – and that number is on the rise. The chronic pain and challenges these patients face are often invisible to others but can be debilitating. To shine a light on this devastating disease, Effie Koliopoulos a rheumatoid arthritis advocate, writer, and storyteller, and The Arthritis Foundation partnered together to share powerful patient stories of how the pandemic has impacted those living with arthritis. Hear their stories on YouTube here: Shining a Light on Life with Arthritis During the COVID-19 Pandemic.
Visit Invisible Disabilities Week to learn more.
This article represents the opinions, thoughts, and experiences of the author; none of this content has been paid for by any advertiser. The RheumatoidArthritis.net team does not recommend or endorse any products or treatments discussed herein. Learn more about how we maintain editorial integrity
here
.

Community Poll
Quiz: What % of our community members are living with irritable bowel syndrome?