I was sixteen years old when I had an arthritis diagnosis.
Heart health & RA
I first had cardiac problems. After investigation, my cardiologist found my arthritis. This time my city didn't have specific care for arthritis, only in another city named Marília in Sao Paulo, Brazil. I went to the hospital for recuperation. I had good medicine and my pain was always under control, however, I stopped my menstrual cycle and slept day and night in the hospital.
I was there for almost 2 months and came back home the first moment from cardiac problems. I was in the hospital with corticoid drugs and others.
I couldn't walk and lost my force of legs. With the correct care for arthritis, I recovered quickly.
RA pain strikes again
After 20 years I started feeling the same pain and went back to the arthritis doctor quickly for a solution... when I was almost 55. I had pressure arterial problems and the same pain and found an arthritis doctor again, after a few months.
I am fine. Now when I have pain I only use dipyrone and do yoga or specific exercises.
My first doctor, Dr. Cesar Emile of Marília SP, always incentive for exercises. Now I sometimes have pain...same times..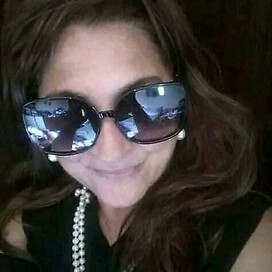 This article represents the opinions, thoughts, and experiences of the author; none of this content has been paid for by any advertiser. The RheumatoidArthritis.net team does not recommend or endorse any products or treatments discussed herein. Learn more about how we maintain editorial integrity
here
.

Community Poll
Mental Health Check-in: How are you?